'Arrested Development' Creator To Direct Non-'Arrested Development' Movie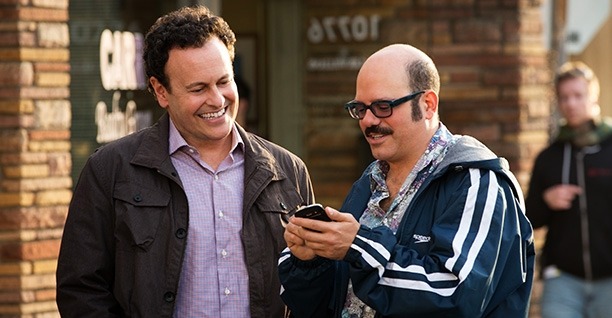 Mitch Hurwitz has been promising an Arrested Development movie for years, and as far as we know he still plans to deliver. But before he does, he's going to pick up some feature directing experience on a film that has nothing to do with the Bluths whatsoever.
Hurwitz is attached to helm Guinea Pigging, a Fox 2000 comedy written by Thomas Lennon and Robert Ben Garant (Reno 911!) and based on a 2008 New Yorker article by Carl Elliott. Hit the jump to find out what it's about.
Elliott's original article delved into the world of semi-professionals who make a living by serving as test subjects for pharmaceutical companies, medical schools, and hospitals. Lennon and Garant's film is described as a "sophisticated comedy" about one such subject, who signs up for a drug study and experiences some strange side effects.
On second thought, maybe it's not so different from Arrested Development after all. I could see Buster offering himself up for just such a thing, and Teamocil's numerous side effects were a plot point on the show.
Lennon and Garant most recently wrote and directed Hell Baby together. Prior to that, they co-created Reno 911! and co-wrote Night at the Museum. As of earlier this year, they were attached to direct Paramount's Baywatch reboot.
Hurwitz is definitely best known for creating Arrested Development, but in between the show's cancellation in 2006 and revival in 2013 he's also developed the series Running Wilde and Sit Down, Shut Up. He recently said that he hopes to make an Arrested Development movie before returning to Netflix for Season 5.