William Friedkin Directing Bette Midler In Mae West Biopic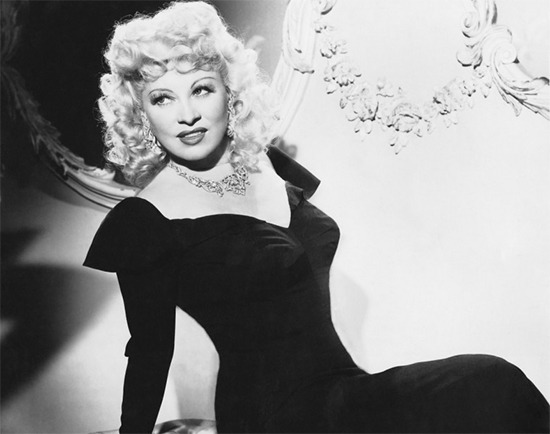 Mae West was one of the original legends of Hollywood, but even so at this point the announcement of a biopic about the actress, with Bette Midler in the lead role, might not arouse huge attention at the outset. There are biopics for seemingly everyone, so one more is just a drop in the bucket.
But reveal that William Friedkin will direct Mae West — that's a big deal. Friedkin practically defined the 1970s as a radical new decade in film with the one-two punch of The Exorcist and The French Connection, and has enjoyed a vibrant current stage in his long career through the films Bug and Killer Joe. So, Friedkin directing Midler in a film about the infamous Mae West? Let's see it!
Deadline announces the film which will be written by Harvey Fierstein, who is making new fans as the writer of the book for Tony-winning musical Kinky Boots, scripted, and Jerry Weintraub is exec producing for HBO Films, just as he did with Behind the Candelabra.
The film is based on the autobiography Goodness Had Nothing To Do With It, which starts with West in her early days as a vaudeville and Broadway performer whose talent for self-promotion and provocation landed her in jail on an obscenity charge. West didn't even go to Hollywood until she was 39, but became one of the biggest stars of the '30s. (Deadline notes that Midler had a similar career path, starting as a singer and stage performer in New York before going to Hollywood to make The Rose in 1979, at 34.)
Question is, how will the film be structured, since Midler is now 68? Makeup can do a lot, but taking 30 years away to portray West as she was when her film career started may be a foolish quest. Will we see Midler as West later in life, with another actress playing the part in flashbacks? No matter, with Friedkin not only making the film, but motivating it, we'll be watching.