Rumor: 'Unbroken' Star Jack O'Connell Up For 'Star Wars: Episode VII'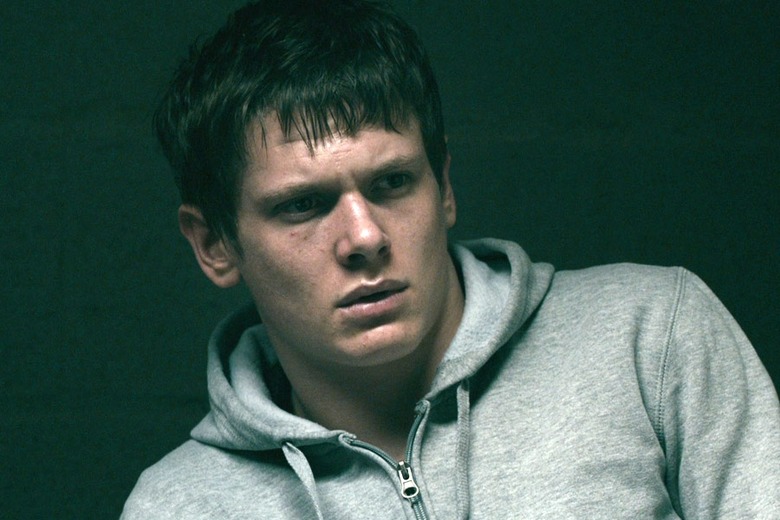 Star Wars: Episode VII rumors have cut through a wide swath of Hollywood, touching everyone from Saoirse Ronan to Michael B. Jordan to Chiwetel Ejiofor. Now the latest actor to get caught up in the chatter is Jack O'Connell, a Brit up-and-comer who stars in Angelina Jolie's Louis Zamperini biopic Unbroken. More about him and his possible role after the jump.
It's unclear exactly which of those roles O'Connell being considered for. It could be the same part that Matt Smith auditioned for, or one of the two parts for which there have been open casting calls.
The 23-year-old O'Connell has been acting professionally since his teens, and is best known for starring in the coming-of-age tale This Is England, the vigilante pic Harry Brown, and the third and fourth seasons of Skins, and, more recently, the sniper thriller Tower Block.
While he's not a household name over here just yet, his name is one that's been coming up a lot lately. He was initially attached to Beautiful Creatures before schedule issues forced him out, and he was reportedly on the shortlist for comic book adaptations Fantastic Four and The Secret Service. Next year, he'll appear in 300: Rise of an Empire and Jolie's Unbroken.
Star Wars: Episode VII would be a fine addition to that resume, though we should point out that his casting is nowhere near a lock at this point. If Ronan is to be believed, "everyone" has tried out for the film — and as of now, not a single new star has been confirmed by Disney.