'Barefoot' Trailer: Evan Rachel Wood Inspires Yet Another Aimless Dude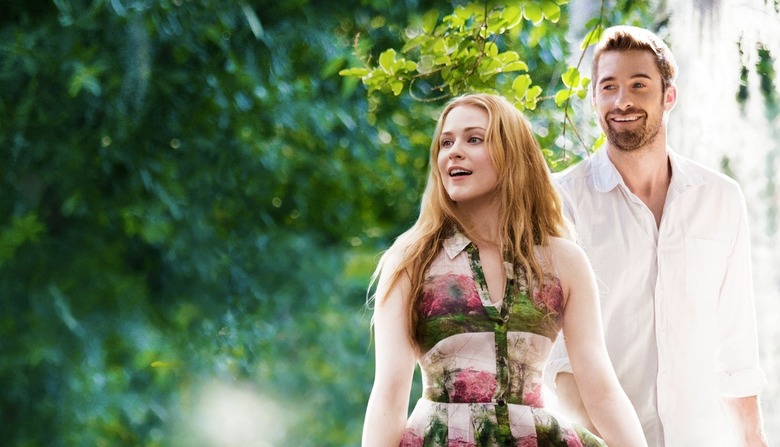 There's something magical about Evan Rachel Wood, or so the movies would have you believe. Charlie Countryman and A Case of You didn't have much else in common, but both were about her impressive ability to spur even the most aimless young (well, young-ish) man to action in an attempt to win her over.
She works her mysterious magic yet again in the indie romcom Barefoot, as an extremely sheltered and naive young woman who crosses paths with the ne'er-do-well scion (Scott Speedman) of a wealthy Southern family. Watch the trailer after the jump.
Newcomer Stephen Zotnowski wrote the script, and J.K. Simmons, Treat Williams, and Kate Burton also star.
With the usual caveat that it's unfair to judge a movie by its trailer, this looks pretty uninspired. It's not the worst trailer ever, but for a romantic comedy it feels neither particularly romantic nor especially funny.
Wood's childlike wonder at ordinary things is presumably supposed to make her seem charmingly innocent, but instead it just makes her appear childish — which makes it kinda creepy when the older, obviously much more experienced Speedman starts to fall for her. On the other hand, Wood and Speedman do look really cute together, so... hooray for that, I guess?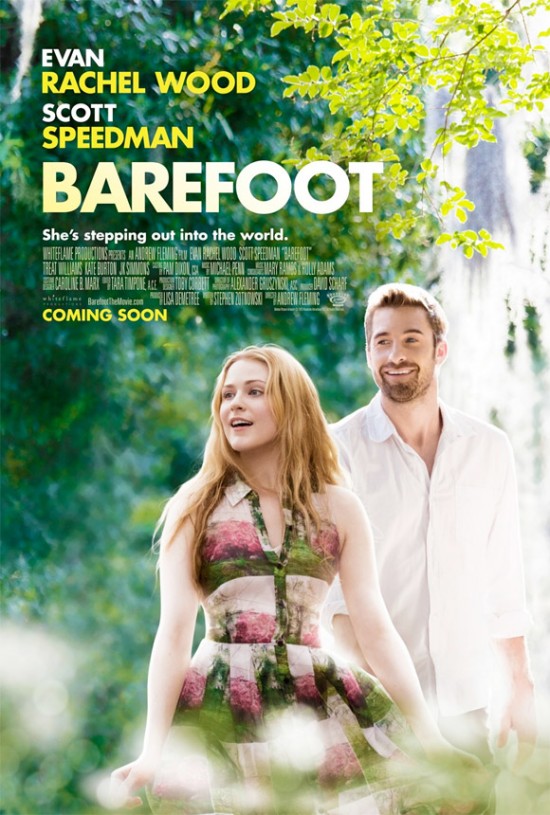 Barefoot hits theaters February 21, narrowly missing the most romantic day of the year. Here's the synopsis, via First Showing:
The "black sheep" son (Scott Speedman) of a wealthy family meets a young psychiatric patient (Evan Rachel Wood) who's been raised in isolation her entire life. He takes the naive young woman home for his brother's wedding to convince his family that he's finally straightened out his life. She impresses the family with her genuine, if unstable charm. Along the way they fall into an improbable love.