New Writers Join Roberto Orci To Pen 'Star Trek 3' For 50th Anniversary Release Window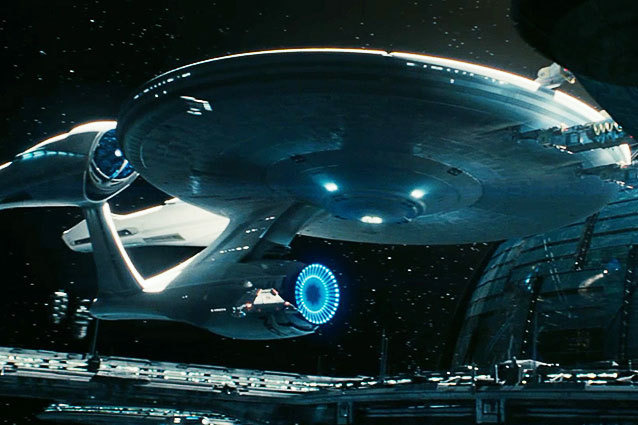 Briefly: The band is breaking up, at least for one performance. Roberto Orci and Alex Kurtzman have been a screenwriting and producing team, sometimes with help, for the first two films in the new Star Trek series. But Kurtzman will reportedly sit out the scripting of Star Trek 3, with Orci getting new input from J.D. Payne and Patrick McKay.THR says that Payne and McKaye have a bit of time to work with Orci; while Paramount hasn't set a firm date for the threequel at this point, the report is that the studio wants the film ready to release as part of the Trek 50th anniversary in 2016. (The original show premiered on NBC on September 8, 1966.) If you don't recognize the new names, the trade mentions that they have worked with J.J. Abrams in the past, adapting the graphic novel Boilerplate for the producer.
There's nothing else to announce at this point — no confirmed director, and any additional cast won't be locked in without a script. Joe Cornish remains the top choice to take the director's chair, and we'll let you know if all involved decide to official put him in a Starfleet uniform.