Disney Now Has The Right To Distribute New 'Indiana Jones' Movies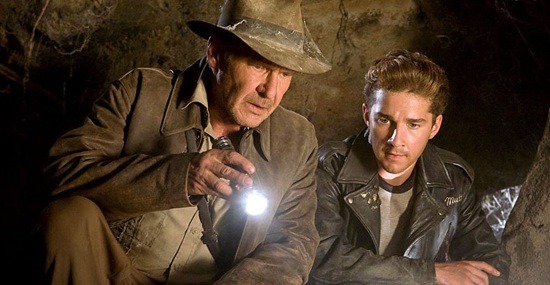 The Mouse House hasn't officially announced a new Indiana Jones movie since it acquired Lucasfilm last fall, but it may have just gotten one step closer. Disney and Paramount announced today that they have reached a distribution and marketing agreement for the franchise, which gives the former rights to any future Indy films. Hit the jump for more details, including what this means for Paramount.
The agreement removes one of the final roadblocks standing between Disney and an Indiana Jones 5. While Disney hasn't said outright that they plan to make a fifth Indy, it'd frankly be more shocking if they decided not to. Along with Star Wars, Indiana Jones is one of the lucrative, massively popular properties the studio gained in that multi-billion-dollar Lucasfilm deal. And why make a deal for the rights if there's no plan to use them?
A fifth Indiana Jones movie has been rumored for some time now — really, ever since the fourth one was released in 2008 — but Paramount never actually got one going and Disney didn't initially push for it either. Frank Marshall said last fall, after the Lucasfilm sale, that Indy 5 was on the backburner, but now that this deal is done we wouldn't be surprised to see that changing fast.
Steven Spielberg revealed earlier this year that George Lucas was still interested in making another Indiana Jones happen, and star Harrison Ford has said that he thinks bringing the world's coolest archaeologist back for another adventure would be "perfectly appropriate." There was even a rumor that the promise of an Indiana Jones 5 was what convinced Ford to reprise his role as Han Solo for Episode VII.