Two New 'Nymphomaniac' Posters Get Symbolic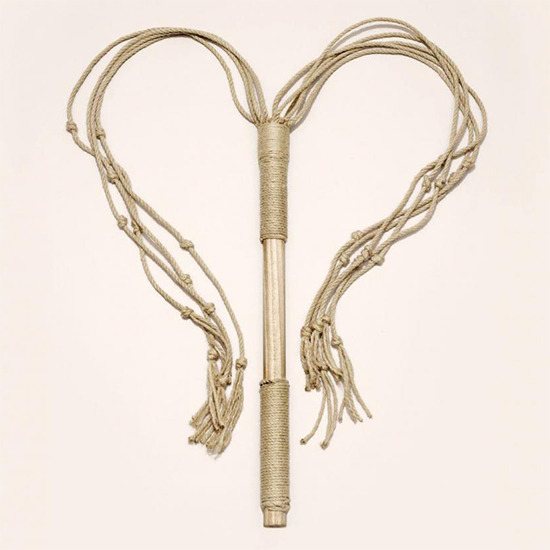 That first big batch of orgasmic Nymphomaniac posters was eye-catching for obvious reasons, and appropriate as the first public face for a movie that is probably going to me the most explicit non-porno most people see in the next year. But they were so over the top as to be almost comic. (See any of the many Brady Bunch photoshops to make the point.)
These two new posters are much more restrained, and are far more creepy for it. Sure, the "crop-as-heart" idea is pretty easy to digest, but what's the fishing hook all about? Ew. That's just off-putting. See them both in full below.
The two-part, four-hour project opens in Denmark on Christmas Day this year, and will hit the US in the spring of 2014.
Nymphomaniac: Part One opens in theaters on March 21, 2014, but will be available On Demand as of March 6. Then Nymphomaniac: Part Two will open in theaters on April 18, 2014 after an On Demand bow on April 3.
"Nymphomaniac: Part One" is the story of Joe (Charlotte Gainsbourg), a self-diagnosed nymphomaniac who is discovered badly beaten in an alley by an older bachelor, Seligman (Stellan Skarsgård), who takes her into his home. As he tends to her wounds, she recounts the erotic story of her adolescence and young-adulthood (portrayed in flashback by Stacy Martin). "Part One" also stars Shia LaBeouf, Christian Slater, Uma Thurman, Sophie Kennedy Clark, Connie Nielsen and Udo Kier. "Part Two" picks up with the story of Joe's adulthood, and stars Jamie Bell, Willem Dafoe, Mia Goth and Jean-Marc Barr in addition to Gainsbourg, Skarsgård, Martin and LaBeouf.