'Ouija' Movie Moves Forward As 'Bates Motel' And 'Percy Jackson' Stars Nab Leads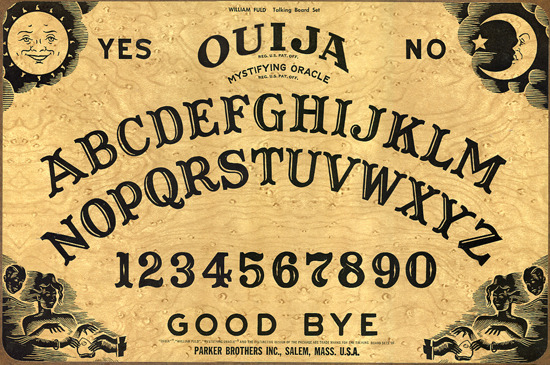 There was a moment when Hollywood seemed to think that turning boardgames into movies was a brilliant idea, but so far we've heard about far more failures than successes. Battleship was a notorious disappointment (it did do better overseas than in the US), and after years of development Candyland, Monopoly, and Hungry Hungry Hippos have yet to get off the ground.
Nevertheless, Ouija is still determinedly chugging along, and now it even has the beginnings of a cast. Olivia Cooke (A&E's Bates Motel), Douglas Smith (Percy Jackson: Sea of Monsters), and Daren Kagasoff (The Secret Life of the American Teenager) have just boarded the picture, which is being produced by low-budget horror master Jason Blum. Get plot details and more after the jump.
Universal spent years trying in vain to adapt Hasbro's Ouija into a big-budget, Pirates of the Caribbean-style adventure before dropping the project in 2011. Paramount swooped in to pick it up, but didn't make much headway either.
Universal then got back in the game last year, refashioning Ouija as a straightforward horror movie and trimming the budget by 95%. Knowing scribes Juliet Snowden and Stiles White were brought on board to write and direct. Michael Bay, Brad Fuller, Andrew Form, Brian Goldner, and Bennett Schneir are producing alongside Blum.
Cooke has two films due out in 2014, The Quiet Ones with Sam Claflin, and The Signal with Brenton Thwaites. The latter will premiere at the Sundance Film Festival in January as part of the Midnights program. Smith is known for his work on HBO's Big Love, in addition to his Percy Jackson gig, and was recently seen in Brandon Cronenberg's Antiviral. Kagasoff will next star in the TV movie Delirium with Emma Roberts.
Ouija begins filming next week in the Los Angeles area. No release date has been set.