Marvel Confirms Drew Goddard As 'Daredevil' Writer And Showrunner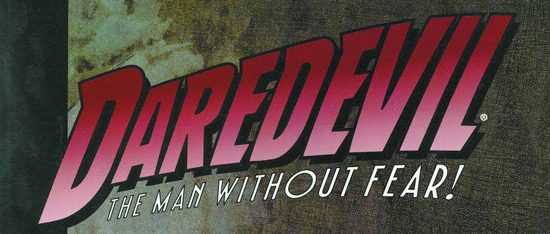 Marvel's deal with Netflix to bring a quartet of heroes to television was a somewhat divisive move. The TV idea, with four shows building to one limited series starring super-team The Defenders, is ambitious and interesting, but a new TV show is not how some fans wanted to see Daredevil and Luke Cage.
Seems like many of the displeased fans have been mollified by Marvel's additional plans for each show. Hiring one creator/showrunner to oversee each character's series is a good move, which will hopefully give each series a unique personality. For Daredevil, the choice is Drew Goddard, who scripted Cloverfield and co-wrote and directed The Cabin in the Woods. The original report of Goddard's involvement came just under a month ago, and Marvel has now confirmed and offered a bit of extra detail. 
Here's what Marvel has to say:
Marvel.com brought you the first news of the historic team-up between Marvel Television and Netflix, and now we're proud to officially announce that award-winning writer/director Drew Goddard ("Buffy The Vampire Slayer," "Lost," "Cloverfield," "Cabin in the Woods," "World War Z") will join Marvel's "Daredevil"! Goddard will write and direct the "Daredevil" first episode, setting the tone and look for the show, while also serving as series Showrunner and Executive Producer for the 13-episode series premiering on Netflix in 2015.
It's no surprise that Goddard will direct the first episode — it would be weirder if he didn't — but it's good to know regardless. Casting will really be the part that sells fans on this new Daredevil, and we've yet to hear anything on that front.