The Rock's 3D Earthquake Film 'San Andreas' Lands In Summer 2015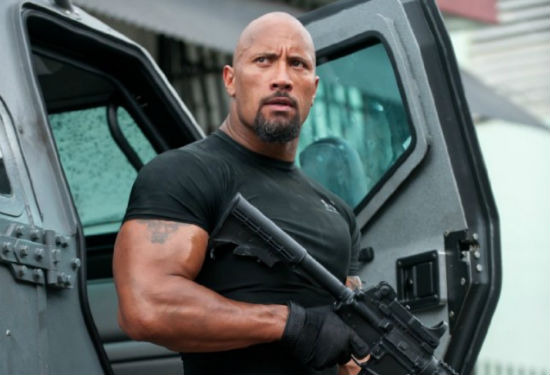 Yet another massive movie has joined the packed slate of Summer 2015. This one, however, isn't a sequel or a franchise film. It isn't even based on a prior property. It's an old school, original high concept Hollywood pitch starring the most in-demand action star of the decade. Like summer movies used to be.
Dwayne Johnson's upcoming film, San Andreas, a 3D action film about a major earthquake in California is now set for release June 5, 2015. Brad Peyton (Journey 2: The Mysterious Island, which Johnson also starred in) is directing from a script by Carey and Chad Hayes.ERC Box Office broke the news of the release date, which places San Andreas on the same weekend as the animated film B.O.O.: Bureau of Otherworldly Operations and one week before Jurassic World. In the realm of 2015, that isn't half bad.
When news broke about the film, Angie described the plot as follows:
The plot centers on a massive earthquake which hits California. Johnson will play a man who must travel across the state during the disaster to rescue his estranged daughter. The property is seen as having franchise potential. Does that mean New Line plans to unleash a whole series of earthquakes on the West Coast, or will they mix it up with other kinds of natural catastrophes?
A man traveling the world dealing with various, effects laden natural disasters actually sounds pretty cool. And who better than Johnson to attempt to launch a new action franchise? For more on the history of the project, read our previous piece.
Do you think San Andreas has a shot at being a hit in the ultra packed summer of 2015?