What's Next For The Coen Brothers? An Opera Comedy, Perhaps, Or Ancient Rome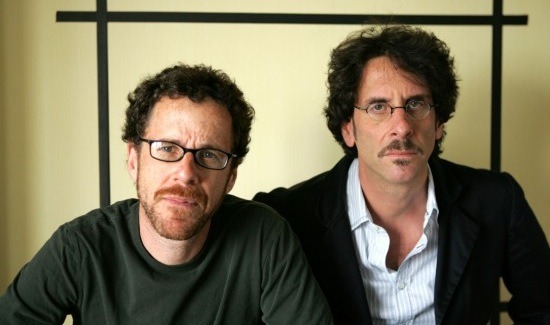 Inside Llewyn Davis opens in limited release tomorrow, and with a new Coen Brothers film on screens, there are two great pleasures to take up our time. One — the primary one, obviously — is discussing the movie itself, and there is no shortage of topics with respect to Inside Llewyn Davis. The other is more minor, but still entertaining: sifting through comments from the directors to get a sense of what new horizon they've fixated upon.
One option, floated some time ago, is a film set in or around the world of opera singer, and another new one is set in perhaps the most unlikely Coen territory: ancient Rome.
Vulture talked to the brothers recently, and asked if they would ever like to move forward into full-on movie musical territory. Here's the exchange that followed.
Joel Coen: "I think this is kind of as close to a full-blown musical as we would make. Certainly, there's as much music in this movie as in any full-blown musical."
Ethan Coen: "But one of the two things we're writing right now, it's not a musical per se ..."
Joel Coen: "... but it has what might be considered more traditional musical numbers,"
Ethan Coen: "It's a musical comedy."
At Telluride this year, Joel Coen said,
You always hesitate to mention these things when you are in the middle of them, because sometimes they just go in a drawer and never surface again and then people ask 'what ever happened to that thing' for the next 20 years. We are writing something right now where the main character is an opera singer.
So this is likely that project. When will we know more? Good question.
But there's another option, too. The brothers tell AP they're writing a "big" script set in Ancient Rome.
Joel joked, ""It's like: Would you ever do a sandal movie?" Ethan added, "We're interested in the big questions. And we don't (expletive) around with subtext. This one especially.... It's not like our piddly 'A Serious Man.'" Joel follows up with: "That was a cop-out. We just totally chickened out on that one."
Is that all just a string of jokes? One never knows with these two. There is a relevant backstory, that Burn After Reading started from a similar place, where the filmmakers said they would never make a movie that opens with a title card announcing the CIA headquarters, and then became enamored with doing exactly that. So if they get a laugh out of the idea of resisting making a "sandal movie," then that's exactly what we might get.