First Look: Jamie Foxx, Quvenzhané Wallis, And Cameron Diaz Rock Out In 'Annie'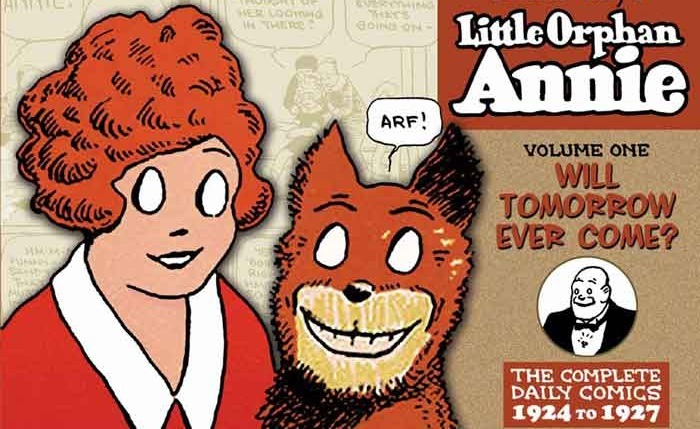 Sony may have moved Annie into the present day, but a first-look image reveals they haven't gotten rid of the sunny charm that's kept her so beloved all these years.
The picture shows Quvenzhané Wallis, Jamie Foxx, Cameron Diaz, and Rose Byrne performing the classic tune "Tomorrow" in the streets of New York City. Everyone looks like they're having a blast, perhaps because it's tough not to when they're surrounded by balloons and trailed by an entire marching band. Check it out after the jump.
Jamie Foxx, Quvenzhané Wallis and Rose Byrne filming "Annie" remake in NYC. #TheSunWillComeOutTomorrow pic.twitter.com/XDSe533uGJ

— New York Theater (@NewYorkTheater) December 4, 2013
As previously reported, Wallis leads the cast as the plucky orphan, while Foxx plays an updated version of Daddy Warbucks named Benjamin Stacks (ha ha, get it?). Diaz seems to channel her Bad Teacher character as nasty, boozy Miss Hannigan, and Byrne plays Benjamin's devoted assistant Grace.
Also in the cast are Bobby Cannavale, who plays Benjamin's political adviser, and Adewale Akinnuoye-Agbaje, who portrays Benjamin's bodyguard and driver Nash. Will Gluck is directing from a script he rewrote; Emma Thompson and Aline Brosh McKenna contributed previous drafts.
If anyone's earned a modern makeover, it's Little Orphan Annie. The character has been a pop culture since 1924, when Harold Gray first introduced her in a comic strip, and has been adapted into a Broadway show and multiple feature films. The last of these was the 1999 made-for-TV movie, which was directed by Rob Marshall and starred Kathy Bates and Victor Garber.
The new remake got going a few years ago when Will Smith and Jay-Z started developing it as a starring vehicle for Smith's daughter Willow Smith. However, she aged out of the role while the project was in the development process, and Wallis was brought on board earlier this year to take her place. Smith and Jay-Z remain on board as producers.
Annie is currently scheduled to open December 19, 2014.