'300: Rise Of An Empire' Trailer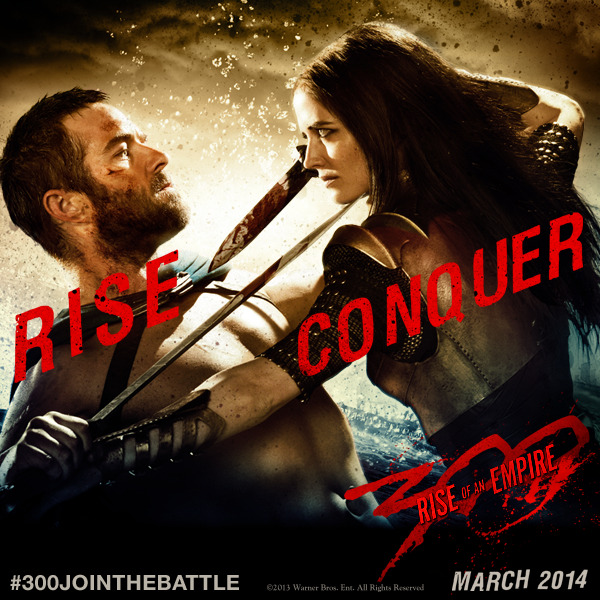 Here's the new trailer for 300: Rise of an Empire, the follow-up to Zack Snyder's breakout hit 300. This one has been a long time coming, but now, after everything, the film and the new trailer might have new significance, again thanks to Snyder. The director is looking at this movie's co-star, Callan Mulvey, as a likely villain choice for Batman vs. Superman. Does the footage below give any clue to how he might be used? Of course not, but those who've waited a long time for the 300 follow-up will want to have a look.
300: Rise of an Empire opens in 3D and 2D and IMAX on March 7, 2014, with Sullivan Stapleton, Eva Green, Lena Headey, Hans Matheson, Rodrigo Santoro, Callan Mulvey, David Wenham, Jack O'Connell, Andrew Tiernan, Igal Naor, Andrew Pleavin.
Based on Frank Miller's latest graphic novel Xerxes and told in the breathtaking visual style of the blockbuster "300," this new chapter of the epic saga takes the action to a fresh battlefield—on the sea—as Greek general Themistokles (Sullivan Stapleton) attempts to unite all of Greece by leading the charge that will change the course of the war. "300: Rise of an Empire" pits Themistokles against the massive invading Persian forces led by mortal-turned-god Xerxes (Rodrigo Santoro), and Artemisia (Eva Green), vengeful commander of the Persian navy.