'The Pirate Fairy' Trailer: Featuring Tom Hiddleston As A Pre-Hook Captain Hook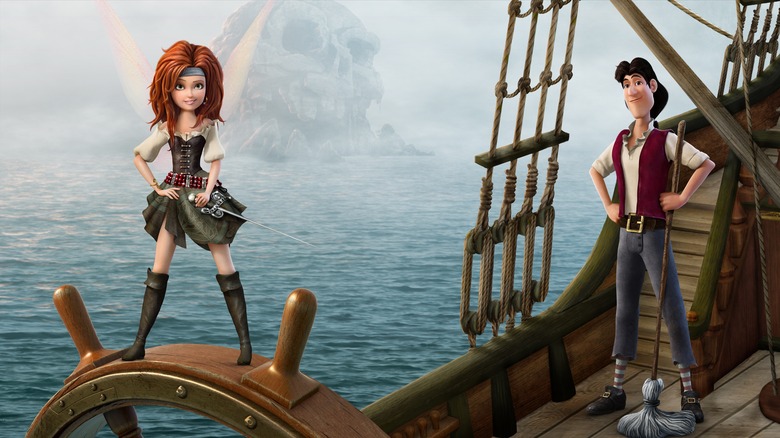 Tom Hiddleston is already a Disney prince of sorts, but he'll dive even deeper into the Mouse House next spring. A few months back, it was announced that Hiddleston and Christina Hendricks had signed on for The Pirate Fairy, a sort of Peter Pan spinoff about Tinkerbell (Mae Whitman — yes, her), a badass fairy named Zarina (Hendricks), and the cabin boy (James) she falls for.
Unfortunately for Zarina, the object of her affections may not be quite as sweet and innocent as he looks. It turns out his name is James Hook, as in Captain Hook, although The Pirate Fairy takes place before that crocodile took his hand. A new trailer has just arrived, and you can check it out after the jump.
Frankly, Hiddleston's presence in The Pirate Fairy seems kinda random. He's a big enough name that he seems like he should be leading in one of their live-action theatrical releases, not cropping up in a supporting role in a direct-to-DVD animated spinoff. And it's not like Disney's unaware of Hiddleston's appeal. His Loki is one of the Marvel Cinematic Universe's brightest stars. But who knows — maybe he was just really into the idea of playing a young Captain Hook.
Other than the cool voice cast, The Pirate Fairy doesn't seem to have much to entice adults. The trailer is cute and mildly entertaining, but it's also very definitely aimed at kids and not their parents.
The Pirate Fairy lands sometime next spring.
When a misunderstood dust-keeper fairy named Zarina steals Pixie Hollow's all-important Blue Pixie Dust, and flies away to join forces with the pirates of Skull Rock, Tinker Bell and her fairy friends must embark on the adventure of a lifetime to return it to its rightful place. However, in the midst of their pursuit of Zarina, Tink's world is turned upside down. She and her friends find that their respective talents have been switched and they have to race against time to retrieve the Blue Pixie Dust and return home to save Pixie Hollow. With comedy, heart and epic thrills for the whole family, "The Pirate Fairy" sets sail Spring 2014.