Gal Gadot Is Wonder Woman In 'Batman Vs Superman'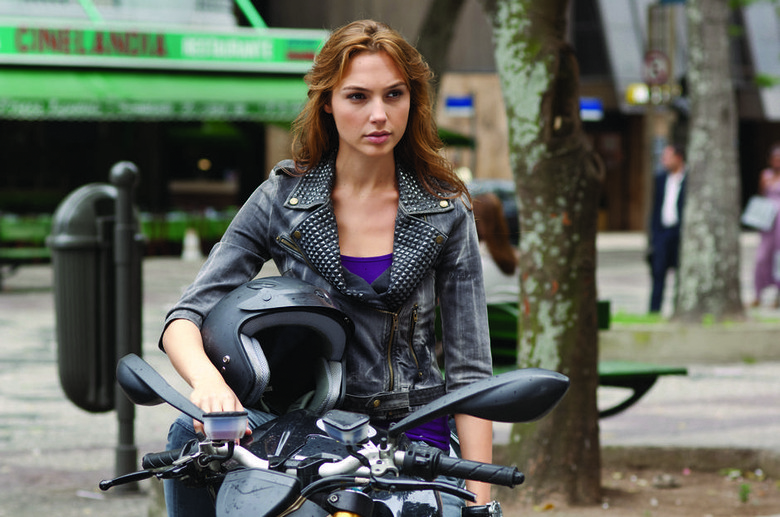 Rumors have swirled for months about whether or not Henry Cavill and Ben Affleck will be joined by another hero in the sequel to Man of Steel. Now we have the answer: Gal Gadot (the Fast and the Furious series) will be Wonder Woman in Zack Snyder's upcoming Batman Vs. Superman.
Snyder said in a statement,
Wonder Woman is arguably one of the most powerful female characters of all time and a fan favorite in the DC Universe. Not only is Gal an amazing actress, but she also has that magical quality that makes her perfect for the role. We look forward to audiences discovering Gal in the first feature film incarnation of this beloved character.
Gadot had her first major film role as Gisele in the fourth Fast and the Furious film, and she added a lot to the character in the fifth and sixth movies, where she developed into a significant supporting player who played important parts in the series' big action setpieces.
Notice, too, that this isn't being announced in the same way that, say, Catwoman was for The Dark Knight Rises. This isn't "Gal Gadot is playing Diana Prince," who will know will become Wonder Woman. This announces her hero incarnation, flat-out. Wonder Woman has never had a feature film of her own, and it's good that WB isn't being all playful with the announcement. (This past weekend's great success for two female-led films, The Hunger Games: Catching Fire and Frozen, probably didn't hurt when it came to timing the release.)
So how does this movie have time to introduce both Wonder Woman and a new Batman? Is it possible that the script ditches the origin story, and will be confident enough to allow us to accept that these characters have been around for a while? That would be something fresh. (And WB can always go back and do a solo Wonder Woman origin story afterward — a solo movie must be part of the plan.)
But that's not all the info on the movie today. Variety reports that Snyder and Warner Bros. are in the process of casting the film's villain, with Callan Mulvey (Zero Dark Thirty, 300: Rise of an Empire) as a frontrunner for the gig. What's the character? We don't know, but rumors have gone around and around there, too, with Lex Luthor mentioned, and Doomsday's name coming up as well. Mulvey would cut the right profile as a bald Luthor...
Batman vs. Superman is set for release on July 17, 2015.