'Saw' Scribes Adapting 'Scary Stories To Tell In The Dark' For CBS Films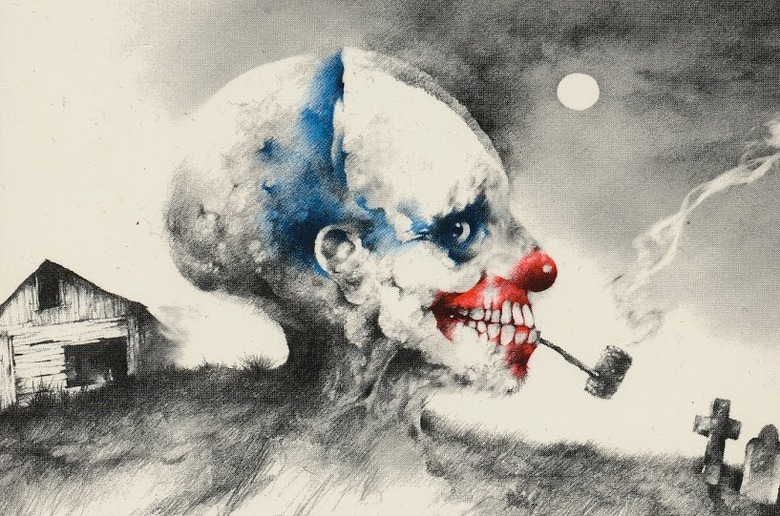 If you grew up in the '80s or '90s, you probably spent at least a little bit of your childhood being scared silly by Alvin Schwartz's Scary Stories to Tell in the Dark. Now a whole new generation of kids will get the opportunity to be spooked by those stories, thanks to CBS Films.
The studio has just picked up the rights to the three-part horror anthology series, with scribes Patrick Melton and Marcus Dunston set to write the screenplay. The pair are best known for their work on the Saw series, so they certainly know their way around creepy material. Hit the jump for plot details and more.
Schwartz published three volumes of the Scary Stories books, which collected bits of urban legend and folklore. The first, Scary Stories to Tell in the Dark, was published in 1981, followed by More Scary Stories to Tell in the Dark in 1984 and Scary Stories 3: More Tales to Chill Your Bones in 1991. Together, the books have sold over 7 million copies worldwide to date.
However, even scarier than the stories themselves were the illustrations by Stephen Gammell. They haunted my dreams when I was young, and still give me the heebie-jeebies today. Whatever CBS Films does with the tales, they just won't be the same without Gammell's art accompanying them. Just ask the fans who got all up in arms when the publishers brought in Brett Helquist to provide new illustrations a few years ago.
Then again, at least CBS Films has Melton and Dusnton on their side. The duo penned four installments of the very R-rated Saw series, though they've lately moved into family-friendlier material. Earlier this year, they signed on to pen the comic book adaptation The Stuff of Legend for Disney.
Discuss: With movies based on Scary Stories, Goosebumps, and even Christopher Pike's The Last Vampire in the works, can a Fear Street picture be far behind? Or another Lois Duncan adaptation?