Superhero Bits: Batman Vs. Superman, Ben Affleck, Amazing Spider-Man 2, Ant-Man, Thor: The Dark World, The Wolverine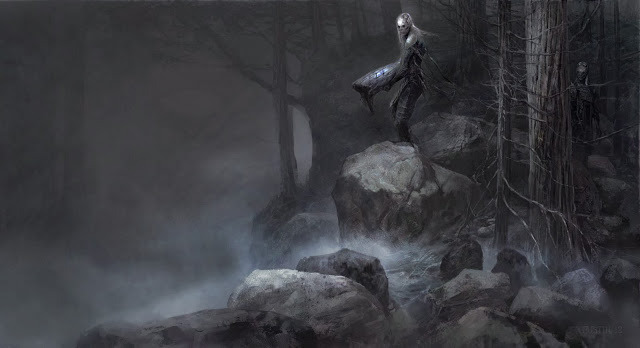 What happens when Dane DeHaan is confronted with the poster from The Amazing Spider-Man 2? How is Ben Affleck's Batman different from Christian Bale's in Batman vs. Superman? Will Harry Lennix be back for Batman vs. Superman? Is Zack Snyder already working on iconic imagery for that film? How will Ant-Man be different from other shrinking movies? Want to see some gorgeous Thor: The Dark World concept art? Does Casey Affleck understand all the Bat-sanity? And just how informed is Lou Ferrigno when it comes to upcoming Hulk movies? Read about all this and much more in today's Superhero Bits.
Get More:
Music NewsDane DeHaan will let the Amazing Spider-Man 2 trailer answers about him being Green Goblin. Thanks to MTV.
Film Sketchr has some very cool concept images and videos from Man of Steel and Thor: The Dark World.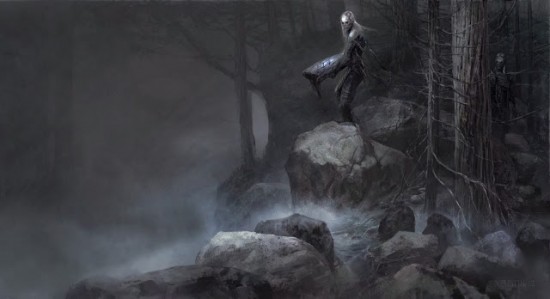 And there's a lot more Thor: The Dark World concept art up by Justin Sweet via Comic Book Movie.
Speaking to Playboy (via Latino Review) Ben Affleck discussed how his take on Batman will be different from Christian Bale, and much more:
I don't want to give away too much, but the idea for the new Batman is to redefine him in a way that doesn't compete with the Bale and Chris NolanBatman but still exists within the Batman canon. It will be an older and wiser version, particularly as he relates to Henry Cavill's Superman character.
#wonderwoman is going to be in #BatmanvsSuperman

— Daniel Alter (@DAlter007) December 3, 2013
This Warner Bros. producer is either dropping huge news, or trolling fanboys. He also mentioned Doomsday.
Bleeding Cool spoke to VFX Supervisor John "DJ" Desjardin about working on Batman vs. Superman:
I was working on Batman-Superman right before this interview, a lengthy discussion with Zack looking at a bunch of drawings he'd made on his whiteboard that charted some iconic representations of... well, of things we're going to have to try and do....What I want to get out of this movie is helping Zack tell a satisfying version of these characters, a version that nobody has seen on screen yet, but when audiences watch it they're going to say "That's what we always wanted to see but we hadn't seen it yet." Touch wood, because we have a long way to go, but the course is charted and we're set to bring those ideas onto the screen, that something we haven't seen before.
Conan O'Brien isn't impressed by the Captain America: The Winter Soldier trailer. Thanks to CBM.
Harry Lennix tells Collider he's confident we'll see him in Batman vs. Superman.
Due to the amount of graphics and images included in Superhero Bits, we have to split this post over TWO pages. Click the link above to continue to the second page of Superhero Bits.
Here's Henry Cavill talking about the DC connections in Man of Steel via Warner Bros.
Comic Book Movie culled a bunch of new quotes from Edgar Wright about Ant-Man including how it's different from other shrinking movies.
Fast forward to 2:29 to hear Lou Ferrigno tell Flicks and the City he thinks new Hulk movies are coming after Age of Ultron.
Talking to the Huffington Post, Casey Affleck doesn't understand why everyone cares so much about his brother playing Batman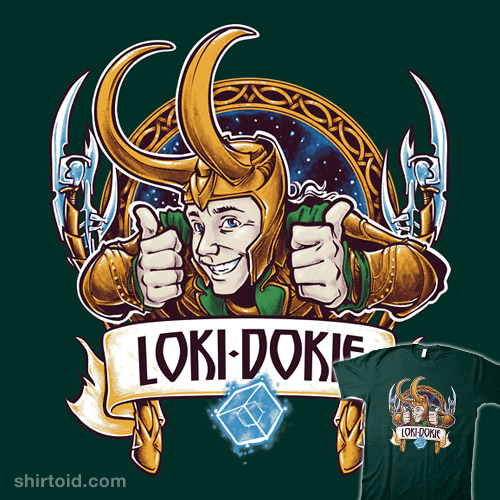 Loki-Dokie! via Shirtoid.
James Mangold spoke to the Wall Street Journal about some of his broad intentions with The Wolverine sequel. Hugh Jackman also talked to the WSJ, but about the costume.

Adam Thompson created the team-up we really all want to see: The Avengers and the Justice League, via Geek Art.The Hollywood Reporter writes about a soon to be published, unused Batman screenplay while Ben Affleck also spoke to Entertainment Weekly about working with Zack Snyder in Batman vs. Superman.