Pretty 'Beauty And The Beast' Trailer Draws On Familiar Imagery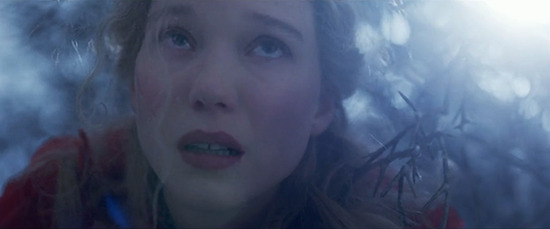 There's a new take on Beauty and the Beast, starring Lea Seydoux, of Blue is the Warmest Color, and Vincent Cassel, and you can get a look below. The film is from Christoph Gans, and visually looks a bit like the recent fantasy offerings from Burton and Raimi, but filtered through the gauze of Jean-Pierre Jeunet's style. There's a lot of Disney in here (wait for the ballroom dance) and a little bit of Jean Cocteau, too.
Gans got some attention with a so-so mid-'90s adaptation of the manga Crying Freeman before winning over genre audiences with The Brotherhood of the Wolf in 2001. He's been pretty quiet since (he had Silent Hill in 2006) and this marks his return. See a trailer below, which lacks subtitles, but has more than enough visual story cues for everyone to follow along.
The trailer is from Allocine via The Film Stage.

Beauty and the Beast doesn't have a US release date; it opens in France on February 12th, 2014.