Louis CK Developing Another Series At FX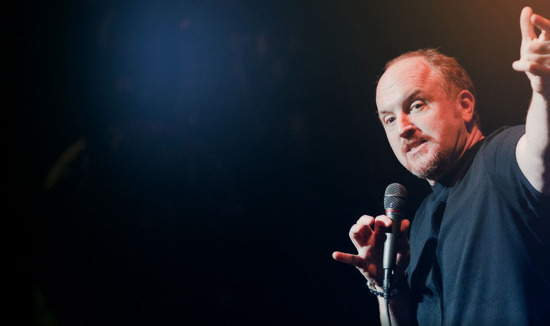 FX made a wise decision this week and invested more heavily in the twisted mind of Louis CK. The comedian, now one of the most popular and influential in the world, has been racking up acclaim for the network with his show, Louie. Now FX has signed him for an overall production deal which includes a brand new show that he'll create, executive produce, and potentially write and direct. Deadline was among the outlets who wrote about the deal. There are no details on what exactly this show could be, or when we might see it, but it's a different show from Louie, which will return in Spring of 2014.
CK took a year off from the heavy workload of that show (he writes, directs, stars and edits most episodes on his own) but this deal suggests his creative juices got flowing again. Which makes sense. CK is one of the most prolific comedians working today, creating a new hour plus of material every single year before totally retiring it and moving onto another. He's the rare comedian, if you see him twice, you will likely never ever hear the same joke, material or more.
And maybe that's why he's decided Louie, a semi-autobiographical show, was not enough of an outlet. We'll surely find out more in the coming months.
"Working with Louis CK has been one of the most rewarding and enjoyable experiences of my career,"  John Landgraf, CEO of FX Networks and FX Productions said in a statement. "So many incredibly talented artists want to work with Louis and follow down the independent and idiosyncratic creative trail he has blazed. I can't wait to see who he brings through our door, not to mention any new projects that he wants to create for us."