Netflix Strays From Binge-Watching Model With 'Turbo FAST'; Watch The Trailer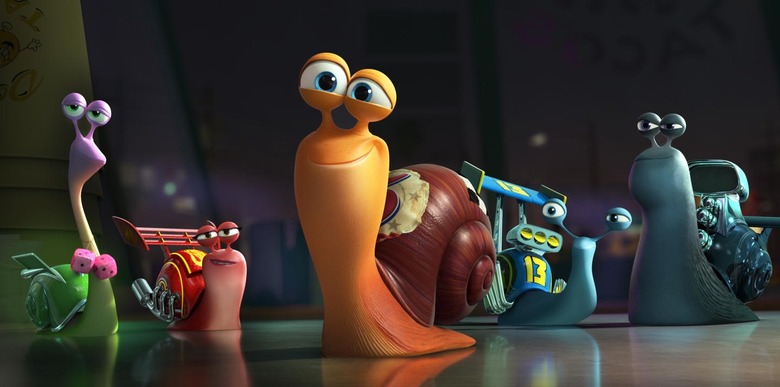 So far, one of the ways that Netflix has differed from traditional TV is its model of distribution. Netflix typically releases a whole season at once, rather than parceling episodes out over the course of several weeks or months. But as the streaming service moves into children's programming, they're looking to shake up their approach.
Netflix is launching its first original series for kids, DreamWorks Animation's Turbo FAST, with just five episodes slated to hit Christmas Eve. Learn more about their plans for the show, and watch the first trailer, after the jump.
While Netflix will no doubt keep an eye on how this new distribution model fares, Turbo FAST doesn't necessarily signal a permanent shift in Netflix's release strategy. Indeed, the entire 8-episode second season of Lilyhammer is bowing on Netflix later this month.
Instead, the decision to start by releasing just five episodes has to do with the show's production schedule. A holiday release is ideal for a family-friendly series like Netflix, but only five episodes were able to be ready in time for Christmas. Plus, as Netflix chief content officer Ted Sarandos points out, "With new episodes on their way in the coming months, kids will have something to look forward to all year."
The original feature Turbo didn't fare so well at the domestic box office this summer, but perhaps kids and their parents will be more receptive to this speedy snail in small-screen form. Replacing Ryan Reynolds as the voice of the title character is Reid Scott, best known for playing slimy VP aide Dan Egan on Veep. Ken Jeong reprises his role from the movie as manicurist-turned-home-shopping-icon Kim Ly. Check out the trailer below: