Sacha Baron Cohen Will Be A British Spy For 'The Incredible Hulk' Director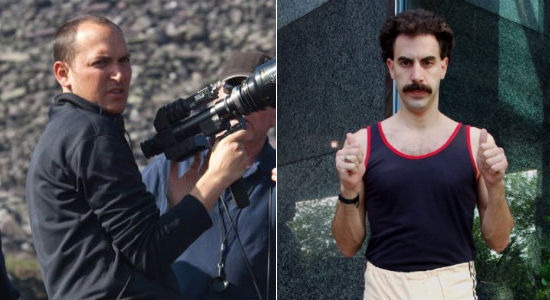 Though much of it has been spent under the radar, director Louis Leterrier has so far crafted himself a pretty eclectic career. He's done the action thing, the superhero thing, the fantasy thing, the mystery thing and now he's moving onto the comedy thing.The director of The Transporter, Clash of the Titans, Incredible Hulk and Now You See Me has just signed on to direct Grimsby, a spy comedy starring Sacha Baron Cohen. 
Variety broke the news of this pairing. Apparently, Leterrier has been "aggressively pursuing" the project since the success of Now You See Me and Cohen, who co-wrote the film with Phil Johnston, was looking for an director with action experience. D.J Caruso was also in the mix.Grimsby, which is set up at Paramount, is about a British spy who is forced to go on the run with his estranged brother, a soccer hooligan. It's unclear if Baron Cohen with play the lead, or possibly both roles. Either is a possibility knowing the actor's penchant for multiple characters.
Sacha Baron Cohen has been looking for his next movie for some time. He has the true story The Lesbian in development and recently left the Freddie Mercury biopic. It seems like Grimsby could be the next film on his plate and Leterrier's versatility makes him a strong choice to blend action and comedy.
What do you think of this pairing?