James Franco For Best Supporting Actor: "Consider This S***!" [Video]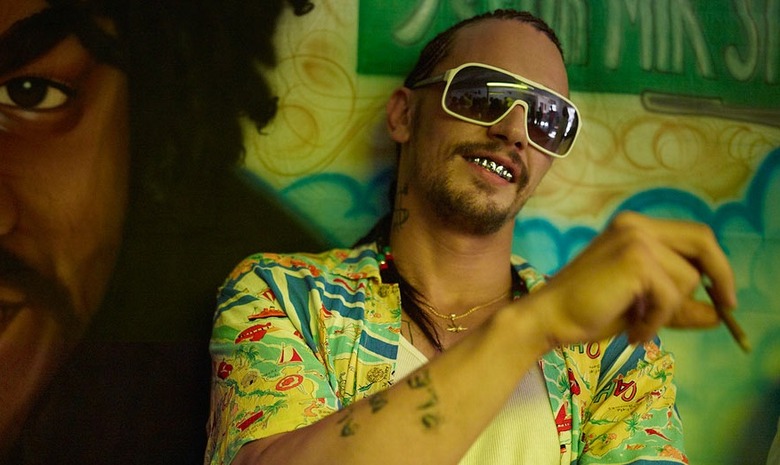 James Franco's performance in Spring Breakers is wild, electric, memorable, and totally mesmerizing.  The superficial aspects of the role — the grill, the cornrows, and so on — are only the beginning. It's the way his character Alien brings to life a demented vision of the American Dream ("look at my s***!")  and the way he eventually allows his cracked hyper-masculine persona to submit to a feminine force. Franco does stuff in Spring Breakers that you rarely see major stars doing, and the sight is fantastic.
Is it award-worthy? Who knows! The Oscars, like every other award setup, are based on campaigning and influence and many other factors besides the simple merit of the work. And so A24, distributor of Spring Breakers, has been getting its own campaign going for Franco. The latest salvo is a video demanding that voters consider Franco, phrased in a manner that is so appropriate to the film.
Here's the video, from the film's distributor A24, via FirstShowing. Is it going to work? Knowing Oscar voters, probably not. But it's a fun gambit anyway!