Fifth 'Bourne' Film Further Crowds Summer 2015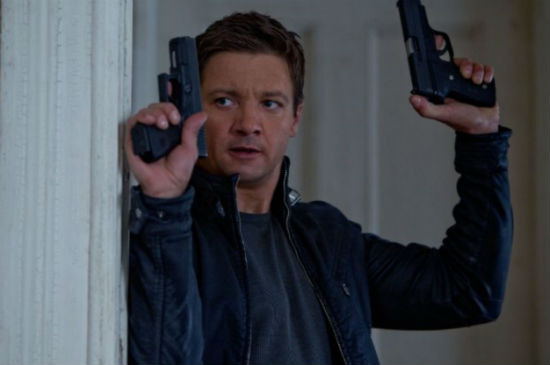 Can you believe it? Yet another franchise sequel has been set for the summer of 2015. This time it's the as-yet-untitled fifth Bourne film, directed by Justin Lin and starring Jeremy Renner. Universal also dated Luc Besson's thriller, Lucy, starring Scarlett Johansson as a trained killer; read more about both below.
Here are the official descriptions and dates for these two upcoming films.
"Untitled Next Bourne Chapter" is set for August 14, 2015. As of now, the only other film set for that date is The Smurfs 3.
Blockbuster action director Justin Lin (Fast & Furious series) will direct the fifth installment of Universal Pictures' BOURNE espionage franchise, inspired by the series created by Robert Ludlum. Jeremy Renner returns as Aaron Cross for this chapter and Frank Marshall once again produces, alongside Jeffrey Weiner and Ben Smith for Captivate. Lin will also produce for his Perfect Storm Entertainment.
Lucy is set for August 8, 2014.
From La Femme Nikita and The Professional to The Fifth Element, writer/director Luc Besson has created some of the toughest, most memorable female action heroes in cinematic history. Now, Besson directs Scarlett Johansson in LUCY, an action-thriller that tracks a woman accidentally caught in a dark deal who turns the tables on her captors and transforms into a merciless warrior evolved beyond human logic. LUCY also stars Academy Award® winner Morgan Freeman and is produced by Virginie Besson-Silla for EuropaCorp. Universal Pictures will distribute the movie worldwide, except for France, Benelux and China.