Rapunzel Has A Cameo In 'Frozen' So Secret That 'Tangled' Director Didn't Even Know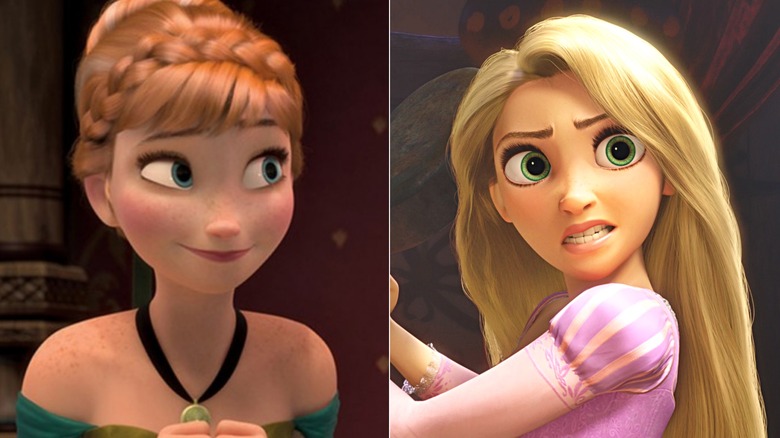 Disney
Disney has a long history of slipping little Easter eggs into its animated films, but some are more hidden than others. Pretty much everyone has heard the urban legend about the word "SFX" (or "SEX" for the more gutter-minded) being hidden in the sky in The Lion King, for example.
Then, on the other hand, you have cameos like Rapunzel's in Frozen, which was so subtle that even Tangled co-director Nathan Greno failed to pick it up.
Cartoon Brew picked up the story, based on a Facebook screenshot that's been making the rounds. We haven't been able to find a link to the original conversation, so some skepticism is warranted. But assuming it's valid, here's the exchange between Greno and the fan who clued him in on Rapunzel's presence.
A guest from a faraway kingdom...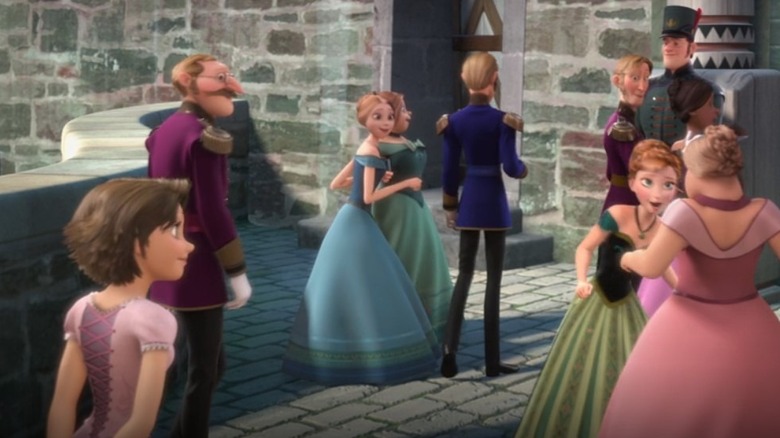 Disney
The scene in question, which you can see screencapped above, takes place in the first act of the movie. Anna is prancing around outside singing "For the First Time in Forever" as the palace prepares to open its doors for Elsa's coronation. Among other things, she interacts with several visiting royals and commoners — and apparently, Tangled's Rapunzel and Flynn are among them. There's also word that The Princess and the Frog's Tiana makes an appearance, though her cameo has not been verified.
Disney does this kind of thing all the time, and Rapunzel's cameo is likely nothing more than a cute little tip of the hat by the Frozen team at the Tangled folks. But it's far more interesting if you think of this as yet another link in that delightfully insane theory about a unified Disneyverse. (Or, if you really want to go the crackpot route, as proof that Anna and Elsa's palace is really Doctor Manhattan's Martian fortress.)