This Week In Trailers: The Valley, Killing Oswald, This Ain't California, What Is Cinema?, The Hungover Games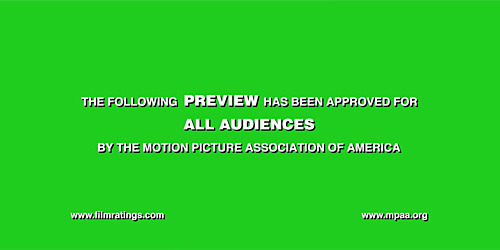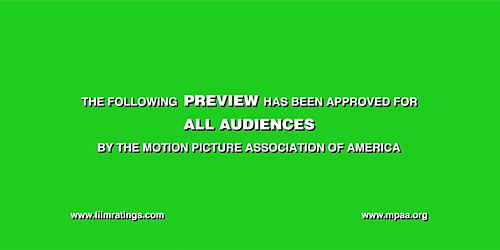 Trailers are an under-appreciated art form insofar that many times they're seen as vehicles for showing footage, explaining films away, or showing their hand about what moviegoers can expect. Foreign, domestic, independent, big budget: What better way to hone your skills as a thoughtful moviegoer than by deconstructing these little pieces of advertising? This week we land on the unfriendly side of the Berlin Wall, consider the more meaningful side of the movies, witness one of the most truly horrible trailers I've seen all year, revisit the JFK assassination, and get wowed by a desert.
This Ain't California Trailer
Freedom would come later, for now, we ride our skateboards.
What made Dogtown an Z-Boys so enthralling was the sense that, of course, the only place where this kind of thing could have spawned was the land littered with empty pools and abundant surfer culture. There was no way to know exactly where the next wave of popularity was going to hit and this trailer seems to show one of the unlikeliest locations it could have landed. Totalitarianism, real danger, real teenage rebellion, none of this faux or safe OC aggression, it all lays itself bare to see what it was like to be a skateboarder in East Germany. Director Marten Persiel looks like he's blending animation, file footage and old video to create a pastiche of the hyper real and the manufactured.
What Is Cinema? Trailer
It would be easy to go too far into the ether, I get that.
Just the title itself evokes a little pretension and stodginess. This is not a medium built on the backs of deep, meaningful works of art. As Bob Sugar put it, "It's not sho' friends, it's sho' bidness." But, what this trailer evokes is a sense of what that artistic side has had to offer in the decades we've all enjoyed balancing the big budget spectacles with the movies that were steadfast in communicating something other-worldly, transcendent, box office be dammed. Director Chuck Workman curiously focuses on those harder to sell films as a way to talk about the movies that had a genuine aim to pierce more than someone's wallet. With interviews with Mike Leigh, David Lynch, and other notable masters of their craft you get the feeling this will be an exploration of the things that truly matter when it comes to the cinematic arts, no matter how snooty the title might lead you to believe it is.
The Hungover Games Trailer
I shouldn't have expected much and, thankfully, it's even worse. Now, I wouldn't normally include such a terrible example of how to exactly remove any interest you might have in a movie that is sending up pop culture through recent films but this is an exception.
There is a certain low-brow bar that's set as we are introduced to a world where different film properties collide. That said, this is not only barrel scraping with regard to talent but the way in which this trailer presents us with their pitch about why this is even worth our time is insulting. Gags that don't work, humor that even at the subjective level seems to have been written with a tin ear, and a wretched marketing positioning because unless the demo for this is just males 12-15 I'm not sure who the audience is for this. However, since it is being directed by the man who helped write Piranha 3D, Piranha 3DD, and Good Luck Chuck (Josh Stolberg) I can only imagine it's right on target with his past demos.
The Valley Trailer
Good on Michael Heiland.
Those who know me fully comprehend I have no love for this dusty hellhole called Phoenix. I would clean toilets for the same amount of pay I get now if it meant doing it in Chicago and getting out of here. That said, this young student who resides in the Valley of the Sun here in Arizona is at the beginning of an amazing career if this trailer is any indication. He shot this over the summer and captured this dust bowl in a way that even I was won over. The way the shots blend in with each other and seemingly melt into one cohesive narrative about this city is incredible. The soundtrack just enhances this entire experience and reaffirms my faith that you can still wow even a curmudgeon like me if you can feel the passion on the other end. As Heiland put himself as an instruction manual on how to experience this: ** FOR BEST QUALITY, MAKE SURE HD IS ON, FULLSCREEN, AND YOUR SPEAKERS ARE UP **
You can watch the entire short here.
Killing Oswald Trailer
There's no reason why a philanderer like JFK needs to be held in great esteem but there's a certain visceral fascination about the assassination of JFK that will never fully be satiated.
Just when you think there couldn't be any more done on the subject documentary filmmaker Shane O'Sullivan comes at us with an examination into the life and times of Lee Harvey Oswald. Again, there is no shortage of tantalizing tidbits of information about this gunman and the trailer gins up the most spectacular portions of this man' s story in order to create moments of dramatic intensity.
Nota bene: If you have any suggestions of trailers to possibly be included in this column, even have a trailer of your own to pitch, please let me know by sending me a note at Christopher_Stipp@yahoo.com or look me up via Twitter at @Stipp
In case you missed them, here are the other trailers we covered at /Film this week:
Cymbeline Trailer - Interesting trailer but Ed Harris in that leather jacket just looks flat out goofy and borders on distracting.
Her Trailer - It's amazing how deeply sad and gloriously triumphant this can make you feel.
Pompeii Trailer – CGI and enough effects to choke any interest I have in seeing this.
HitRECord on TV Trailer – There's always room for more creativity and the promise this is making towards that is tantalizing.