Listen To Much Of Howard Shore's 'The Hobbit: The Desolation Of Smaug' Score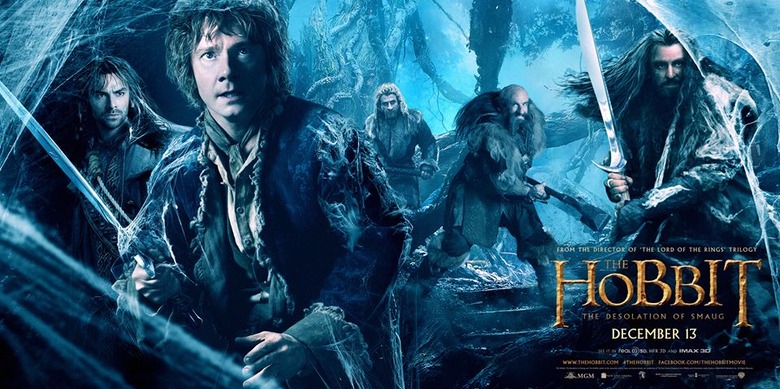 Typically it can be considered a slightly spoilerish endeavor to listen to a film's score before the movie opens. But most of us are so familiar with what Howard Shore has done for Peter Jackson and Middle-Earth that a new batch of music is more like an extension of what has gone before than an entirely new set of cues. That said, the first Hobbit film was fairly distinct from the Lord of the Rings films, and some of the music for the second movie has it's own character, too, even as familiar themes and concepts keep it grounded in Middle-Earth.
So while it is a couple weeks yet before the December 13 opening of The Hobbit: The Desolation of Smaug, you can spend the Thanksgiving holiday listening to 45 minutes from the score, as an embed has landed online.
Thanks to Comic Book Movie for the heads-up. Word is coming out that this second film is almost three hours long — two hours and forty minutes — but that is unconfirmed at this time. If that's the case, then this score sample is only the beginning.
In addition, Empire has these new images from the film: