Make This Happen: LEGO WALL-E Created By Pixar Animator/Director Angus MacLane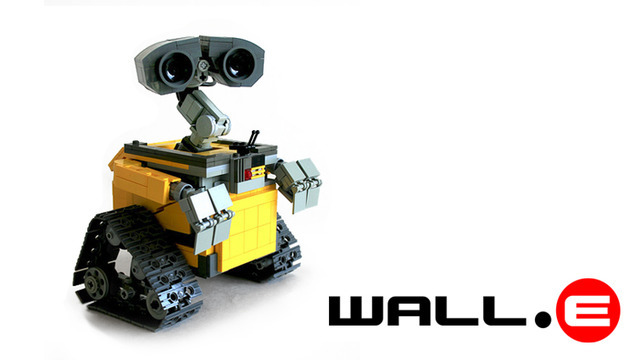 There's been many a fan-made LEGO Wall-E, but none created by one of the people who worked on the film. Angus MacLane has been working for Pixar for years — he's credited as animator on many of the company's films, going back to Geri's Game and A Bug's Life. He directed recent short works such as Small Fry and the great Toy Story of Terror! special. And he's a LEGO enthusiast, who has submitted his own Wall-E design for review through LEGO Cuusoo.
(For those unfamiliar with the LEGO Cuusoo process, designers can submit plans and models for potential LEGO sets, and those scoring 10,000 votes are reviewed quarterly by the company, with the potential for one to be picked to market as an actual product. That's how the Back to the Future DeLorean came to be on shelves.)
Check out MacLane's design below, with a link to his Cuusoo page to vote. 
On the model's submission page, MacLane describes it as:
The title robot from Disney/Pixar's "WALL•E". I worked on the movie and this was the model that I was building and refining as the film progressed. I started building this LEGO version of WALL•E around the same time the computer model was being built in late summer of 2005 and finished three years later. Vote today and make this little guy a reality!
In an interview with Brothers Brick, MacLane explained some of his interest in LEGO:
Mostly I build with LEGO as a way to unwind from a day spent in front of the computer. The tactile nature of LEGO can be much more satisfying than working in the often intangible realm of the computer. Also, a large part of an animator's job is to clearly communicate an idea through the pose of a character. I think this is similar to building with LEGO where part of the goal is to sculpt clear shapes that communicate the purpose of the creation.