Star Wars Bits: John Williams, Tie Fighter Pilot Recruitment Poster, 3D Re-Release Rumors, And More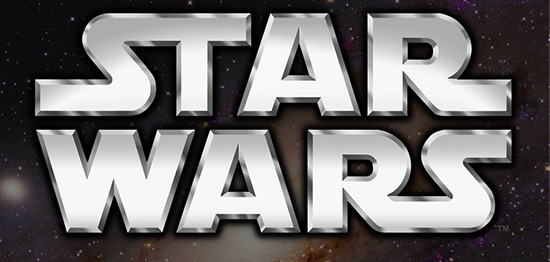 If you missed J. J. Abrams talking about his relief over the new release date for Star Wars: Episode VII, and his mocking of a pretty spot-on Jar Jar impersonation, watch the video below. In addition, Star Wars Bits features:
John Williams is quoted saying he's looking forward to scoring Episode VII and Indy 5,
An old George Lucas interview is unearthed,
There's a new Star Wars Rebels recruitment poster,
And a new set of Star Wars lithographs,
As well as a rumor of release dates for the 3D conversions of Episode II and Episode III
John Williams told the Philippine Daily Inquirer,
It's been, for whatever reason, always a wonderful relationship. Since he is younger than I am, I will try to keep up with him, do the music for 'Indiana Jones 5.' I will try to keep up with the other gentlemen, including JJ Abrams, who's doing 'Star Wars VII,' and we will see how long my eyesight will hold out. —That's the present state of things.
There's a new/old George Lucas interview online, and rather than coming up with our own summation let's look to the synopsis from the Star Wars YouTube page:
In a recently recovered interview from Lucasfilm vault, George Lucas discusses crafting the story of Darth Vader and Star Wars. In the original Star Wars trilogy, viewers watched as Luke Skywalker redeemed his father, but it would take the prequel films to show how Darth Vader fell from grace.
The new animated show Star Wars Rebels will air on Disney XD next year, and promo materials are slowly emerging. First, here's what Rebels is all about:
'Star Wars Rebels' continues the epic tradition of the legendary 'Star Wars' saga with all-new exciting, action-packed adventures. It is a dark time in the galaxy, as the evil Galactic Empire tightens its grip of power from world to world. As the series begins, Imperial forces have occupied a remote planet, ruling with an iron fist and ruining the lives of its people. But there are a select few who are brave enough to stand up against the endless Stormtroopers and TIE fighters of the Empire: the clever and motley crew of the starship "Ghost." Together, this ragtag group will face threatening new villains, have thrilling adventures, and become heroes.
We've seen one propaganda-type poster advertising both the Empire and, by extension, the show. Here's another, from Omlette.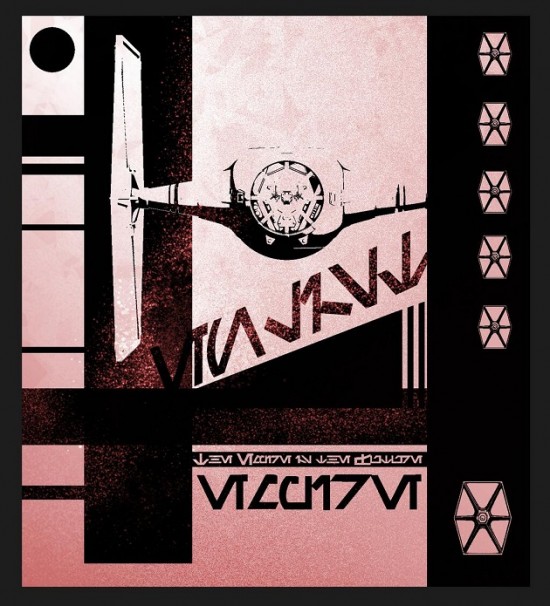 While we're talking about poster images, three new Star Wars lithographs are available from artist Louis Solis, each priced at $40 and limited to 500 or fewer pieces. The best of the three is the image below. All are available at Acme Archives Direct.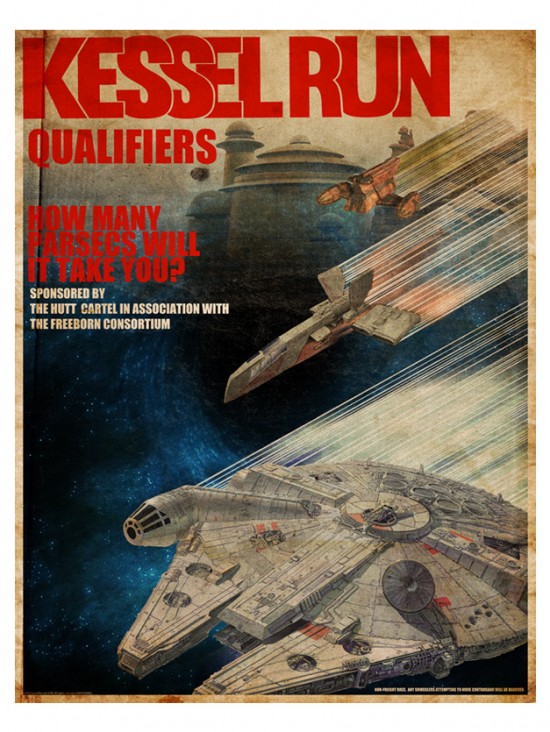 A rumor from JediNews says that the 3D conversions of Star Wars Episode II and Episode III will both be released on December 31, 2014, at least in the Netherlands. Those two re-releases were once set for September and October of this year, but those dates were scratched when Episode VII was announced. At the time, the official Lucasfilm statement was:
Lucasfilm has decided to postpone this fall's scheduled release of Star Wars Episodes II and III in 3D. Given the recent development that we are moving forward with a new Star Wars trilogy, we will now focus 100 percent of our efforts on Star Wars: Episode VII in order to ensure the best possible experience for our fans. We will post further information about our 3D release plans at a later date.
Will the 3D releases now happen roughly a year before the new film hits, as a primer for that movie? That's possible, but there's no official word at this point.
Finally, next Tuesday, December 3, is the deadline to submit a tape to audition for one of the two roles for which Lucasfilm is doing an open casting call. More info is here.