Scarlett Johansson Won't Be Getting A Golden Globe For 'Her'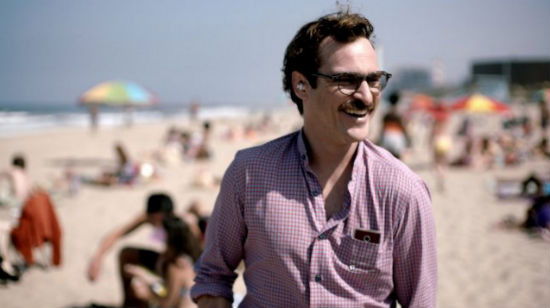 As we head into awards season — and into the endless debates and predictions that come with it — there's one name we can cross off the potential Golden Globe winner list for certain.
The HFPA has deemed Scarlett Johansson's work in Spike Jonze's Her ineligible in the Best Supporting Actress category, despite its being one of the most buzzed-about performances of the year. The reason? Although Johansson's voice can be heard throughout the movie, she never appears in physical form. Hit the jump for more details on the ruling.
In Her, Johansson voices Sam, an operating system who develops an odd romantic relationship with Joaquin Phoenix's human character, in spite of the the fact that she exists only as a digital entity. In my personal opinion, the fact that Johansson comes across as such a vivid, engaging presence without ever appearing should be a testament to her talent, not an excuse to disqualify her.
But the debate over whether an actor actually needs to appear in the flesh will be familiar to anyone who hoped in vain that Andy Serkis would earn awards for his mo-cap work in the Lord of the Rings franchise and Rise of the Planet of the Apes. Voiceover work tends to get overlooked in the major acting races, with some even arguing that it should be a separate category altogether.
If Johansson is able to snag an Oscar nomination, it'll set a historical precedent for recognizing voice-only work. This Golden Globes snag aside, her awards season is off to a good start. Johansson just recently won her first award for Her, winning Best Actress at the Rome Film Festival.
[Source: Variety]