'Gimme Shelter' Borrows A Great Movie's Title For A New Teen Pregnancy Drama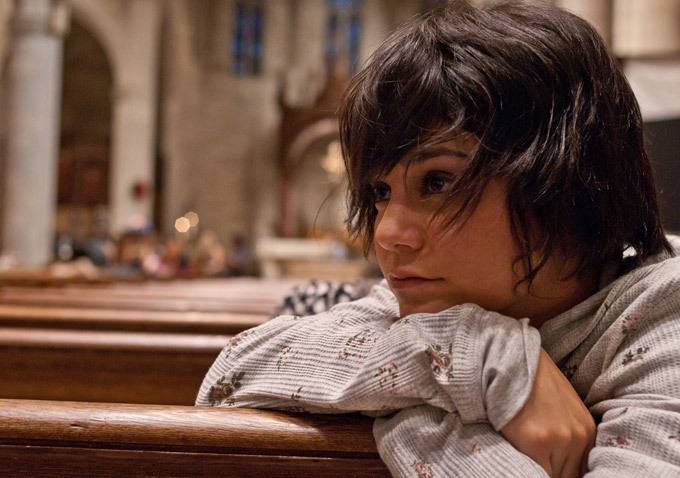 It isn't the fault of Vanessa Hudgens that her new movie, Gimme Shelter, steals its title from one of the best music documentaries ever made. (The original Gimme Shelter is famous for catching the murder of a Rolling Stones fan by a Hells Angel employed as concert security, and is commonly considered to represent the end of the so-called Summer of Love.) But Hudgens is being experimental this year, casting off her good girl persona for films like Spring Breakers and The Frozen Ground. She might as well take a title from another movie while she's at it.
This movie is totally different, as it features Hudgens as a 16-year old girl dealing with all-too-real issues: pregnancy, homelessness, and the need for help.  Rosario Dawson, Brendan Fraser, James Earl Jones, Ann Dowd and Dascha Polanco also appear, see the trailer below.
Gimme Shelter opens on January 24. Ron Krauss directed.
As a pregnant teenager, Apple's journey plummets her into a perilous struggle until finding salvation in a suburban shelter for homeless teens. With provisions of unprecedented comfort, a collective sisterhood connection and female empowerment, the shelter elevates Apple to break the shackles of her past and inspires her to embrace the future with clarity, maturity and hope not only for herself but her unborn child.