LOL: Seth Rogen And James Franco Parody Kanye West's 'Bound 2' Video With Shot-For-Shot Remake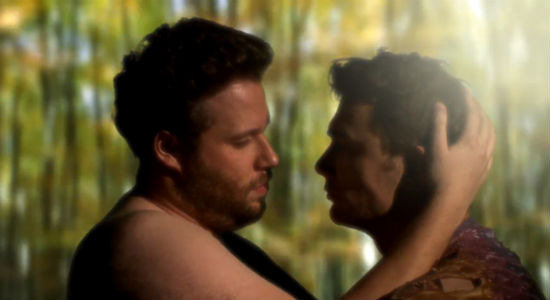 Weeks back, Kanye West publicly blasted Jimmy Kimmel when the late night host reenacted one of West's interviews with children. If that made the rapper/producer mad, he might explode once he sees Seth Rogen and James Franco's latest stunt.
The pair, who are currently shooting The Interview, took a break from filming to do a shot by shot remake of West's video Bound 2, which has become a punchline for its low-production values and Kim Kardashian's "nudity." Where This Is The End played with the balances between reality and parody, this video smashes it over the head with a sledgehammer. Hilarious isn't the word.
First up, here's Kanye's video for 'Bound 2.'
And here's the Rogen/Franco version.