'Sherlock' Lives In New Season Three Teaser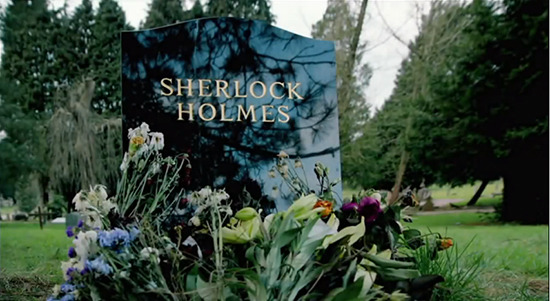 That headstone is a lie, as we all know, but the opening episode of Sherlock, which kicks off the show's third season, is all about catching the rest of the world up to the fact that Sherlock Holmes (Benedict Cumberbatch) did not die at the end of the second season. A new teaser for the season opener kicks off with a shot of that headstone, then gives us a bit of mopey Watson (Martin Freeman) before starting to get the word out that this new season won't be centered around a ghost.
Sherlock season three premieres in the US on January 19.