Theme Park Bits: Indiana Jones, Frozen, Haunted Mansion, Universal Studios, Ratatouille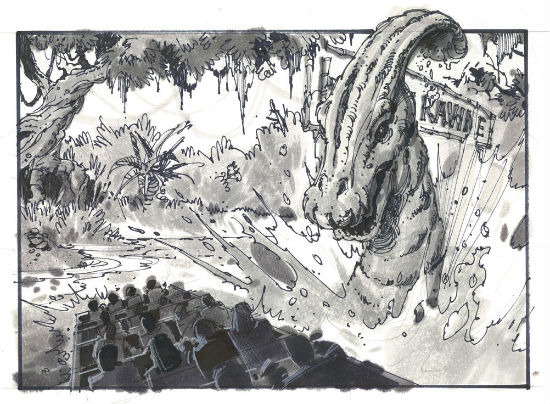 Disney, Marvel and Universal all get some ink in this edition of Theme Park Bits. Below, read about the following
Will a Indiana Jones ride open at Disneyland Paris?
The Ratatouille ride will open in Summer 2014.
Marvel Studios President Kevin Feige admits to wanting more Marvel rides.
Get a glimpse of the new Frozen-influenced World of Color show at Disney California Adventure.
Disney legend Richard Sherman wrote a new song for a show based on the ride It's A Small World.
Check out the cover to the Haunted Mansion-inspired comic Disney Kingdoms: Seekers of the Weird.
A Frozen meet and greet is now open in Epcot.
Read a fantastic interview with the man behind Universal rides like Jurassic Park, King Kong, Terminator and Spider-Man.
The Disney and More blog found some very cool blueprints Imagineers created to potentially build Indiana Jones and The Temple of the Forbidden Eye at Disneyland Paris. Unfortunately, they're a few years old and there are no current plans to build it because of the huge cost. Still, seeing the way they conceived the ride is cool.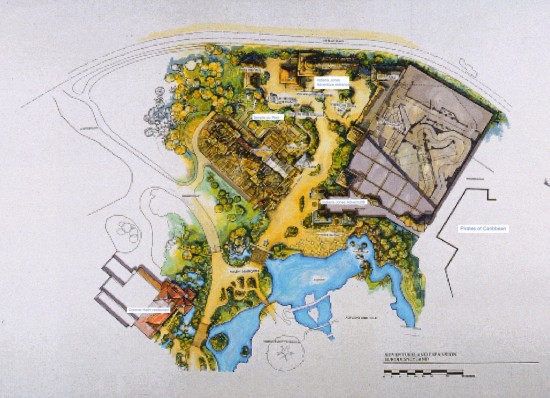 While they might not be getting Indiana Jones, the Disneyland Paris Ratatouille ride will be opening in late June/early July 2014. Read more here.
Speaking to Moviefone, Kevin Feige admitted when he walks around on Marvel sets, he imagines them as theme park rides.
I would love to go on a Marvel dark ride. What's so great in those theme parks is being able to walk through a movie. So every time I walk along those sets, I think, Wouldn't this be amazing to walk through in a theme park?
World of Color, the amazing show at Disney's California Adventure in Anaheim, CA, recently got a winter update thanks to Disney's Frozen and here you can get a quick glimpse:
Frozen also got incorporated into the Celebrate the Magic show at Magic Kingdom. See some images here.
Richard Sherman, one of the most famous songwriters in Disney history, wrote a brand new song for a new animated show called It's A Small World. He also wrote that song too. Here's a glimpse and read more here.
It's a Small World Animated Series Pilot on Disney Video
Marvel is releasing a comic book called Disney Kingdoms: Seekers of the Weird, which was created with the help of Disney Imagineers. Why would Imagineers help create a comic book? Because part of the story has to do with the Museum of the Weird, a once planned but never completed addition to the Haunted Mansion. Here's the cover, read more about it here.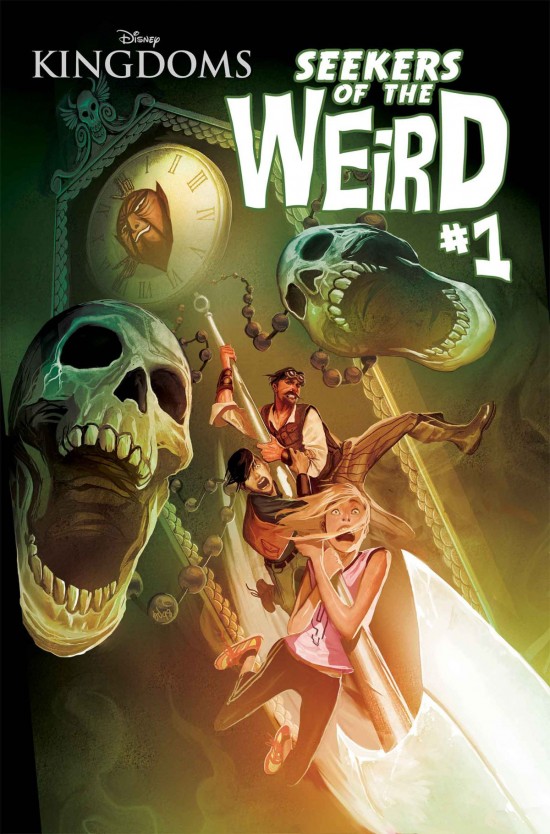 Disney fans hoping to meet the brand new Disney princesses Anna and Elsa can head to Epcot Center now and do just that at the Frozen Meet and Greet. Here's a video.
Finally, Insider Universal has a fascinating two part interview with Gary Goddard, a theme park titan who developed some of Universal Studios most famous and popular rides like Jurassic Park, King Kong and Terminator. Read part one here and part two here.