Rumor: Norman Reedus Nabs Supporting Role In 'The Crow'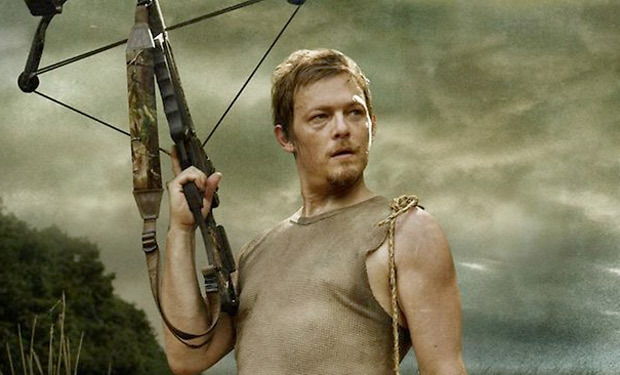 Briefly: The Crow is one of a few reboots that has had a very halting development process over the last few years. The James O'Barr comic, about murdered musician Eric Draven, who returns from the dead to avenge his killing, and that of his young wife, will reportedly star Luke Evans when cameras finally roll under the direction of  by Spanish helmer F. Javier Gutiérrez.
A new rumor, from Schmoes Know, now says that The Walking Dead and Boondock Saints actor Norman Reedus is now set to play a guy named James in the reboot. Who is James? Good question! Given the roles that Reedus often plays, it's easy to suspect he'll be among the crew of malcreants that Draven faces upon his supernatural return to the land of the living. But given the dark world of the story, he could end up doing just about anything. And, frankly, given the number of times The Crow has faltered in the past, until an official start of production announcement hits there might not be much reason to ponder the question too deeply.