'The Wolverine' Sequel Will Be Based On An Existing Comic Book Plotline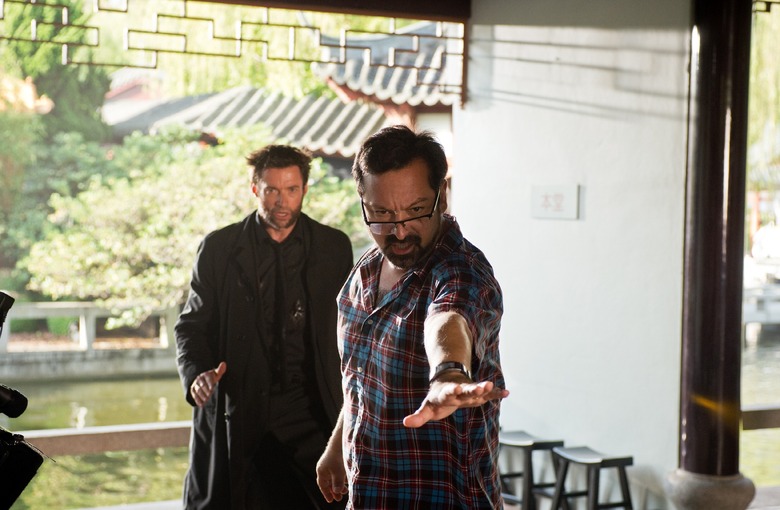 James Mangold and Hugh Jackman have been pretty vague so far about the "really cool ideas" they're considering for the upcoming sequel to The Wolverine, especially because they haven't settled on any one concept just yet. But one thing we now know for certain is that it'll be based on an existing comic book storyline.
Mangold let the fact slip in a recent interview, during which he also discussed when, exactly, the movie might take place. Hit the jump to see what he had to day.
Absolutely. I can tell you that in determining where we are going I'm not solely relying on my own imagination but also the imaginations that have spun great stories about Wolverine in the comics.
Although Fox's entire X-Men franchise is based on a comic book property, the movie plots have not always corresponded to specific comic book plots. But lately, they seem to be trending toward comic plotlines. Mangold's The Wolverine was based on Chris Claremont and Frank Miller's miniseries from the '80s, and the upcoming X-Men: Days of Future Past will be based on the iconic storyline of the same title.
Unsurprisingly, Mangold did not specify which story or stories he has in mind. For what it's worth, though, he agreed with the interviewer that the two-year gap between The Wolverine and X-Men: Days of Future Past could be a good place in the timeline to set the story.
"I honestly have sketches and ideas, but there are many alternatives and that certainly is indeed a window that exists," he said. Logan concludes his Japanese journey in The Wolverine by jetting off to destinations unknown with Yukio (Rila Fukushima), and is shown returning to the U.S. two years later in the post-credits sequence. It's at the airport that Professor X and Magneto approach him, setting up X-Men: Days of Future Past.
What classic Wolverine comic book plots do you want to see Mangold bring to life?