'Vampire Academy' Trailer: Kicking Butt, Taking Names, And Sucking Blood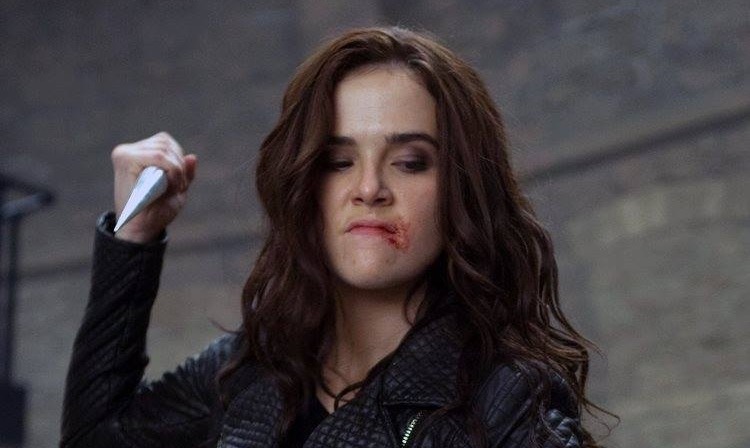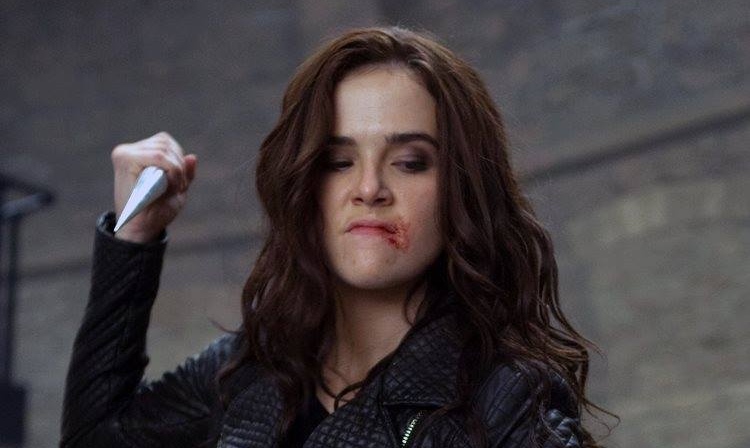 Paranormal YA characters tend to be a pretty mopey lot, whether they're pining after sparkly vampire boyfriends or stressing over whether they'll use their witchy powers for good or evil. But the tough, sarcastic leads of Vampire Academy look like a welcome exception.
Rose (Zoey Deutch) is a snarky ass-kicker in the Buffy Summers mold, though she protects bloodsuckers instead of fighting them; her charge and BFF is Lissa (Lucy Fry) is a vampire princess whose royal lineage doesn't stop her from hating high school.
Their wisecracking powers come from the folks behind the camera: Director Mark Waters is best known for having helmed Mean Girls, while his screenwriter/brother Daniel Walters famously penned Heathers and Batman Returns. Watch the newest trailer after the jump.
The balance between jokey high school hijinks and paranormal murder mystery is still a bit off, but the new promo does a much better job of selling the film's sassy tone than the last one did. What keeps everything hanging together is Deutch's lovably brash Rose; she seems like she'd be a good time even if the rest of the movie is a bit uneven.
Vampire Academy opens February 14, 2014.
Based on author Richelle Mead's worldwide bestselling series, VAMPIRE ACADEMY tells the legend of Rose Hathaway (Zoey Deutch) and Lissa Dragomir (Lucy Fry), two 17-year-old girls who attend a hidden boarding school for Moroi (mortal, peaceful Vampires) and Dhampirs (half-vampire/half-human guardians). Rose, a rebellious Guardian-in-training and her best friend, Lissa – a royal vampire Princess – have been on the run when they are captured and returned to St.Vladamirs Academy, the very place where they believe their lives may be in most jeopardy. Thrust back into the perils of Moroi Society and high school, Lissa struggles to reclaim her status while Rose trains with her mentor and love-interest, Dimitri (Danila Kozlovsky), to guarantee her place as Lissa's guardian. Rose will sacrifice everything to protect Lissa from those who intend to exploit her from within the Academy walls and the Strigoi (immortal, evil vampires) who hunt her kind from outside its sanctuary.