'Nymphomaniac' Red-Band Trailer: "We Say Sex Addict"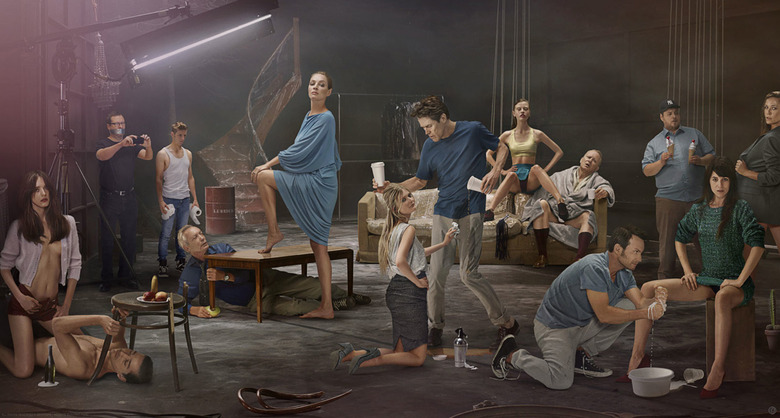 After several tantalizing "appetizers," including one deemed too hot for YouTube, the first full-length trailer has arrived for Lars von Trier's Nymphomaniac. And yes, it's everything we've come to expect: beautiful, unsettling, explosive, steamy, chaotic, and wildly NSFW. (Like, really, super, completely not safe for work.)
Charlotte Gainsbourg stars as Joe, who is beaten and left for dead on a cold evening. A stranger named Seligman (Stellan Skarsgard) takes her in, and she gives him her very sexy life story. Stacy Martin plays the younger version of Joe, and gets almost as much screentime here as the older one does. Check out the trailer after the jump.
There was some recent controversy over the decision to cut von Trier's five-and-a-half-hour cut down to four hours, in an attempt to make the movie more marketable. Producer Peter Aalbaek Jensen said at the time that the edits were "purely for commercial reasons" and not to tone down the explicit sex, and the trailer seems to back him up. There's lots of sex here, in all forms from coy come-ons to sadistic spanking. Not much of it looks happy and healthy, but then it wouldn't be a von Trier film if that were the case.
The star-studded cast also includes Shia LaBeouf, Christian Slater, Jamie Bell, Uma Thurman, Willem Dafoe, Mia Goth, Sophie Kennedy Clark, Connie Nielsen, Udo Kier, Jens Albinus, and Nicolas Bro. No U.S. release date has been set, but the film opens in December in Denmark and Norway.
NYMPHOMANIAC is the wild and poetic story of a woman's erotic journey from birth to the age of 50 as told by the main character, the self-diagnosed nymphomaniac, Joe. On a cold winter's evening the old, charming bachelor, Seligman, finds Joe beaten up in an alleyway. He brings her home to his flat where he tends to her wounds while asking her about her life. He listens intently as Joe over the next 8 chapters recounts the lushly branched-out and multi faceted story of her life, rich in associations and interjecting incidents.