Aaron Paul Joins Amanda Seyfried And Russell Crowe In 'Fathers And Daughters'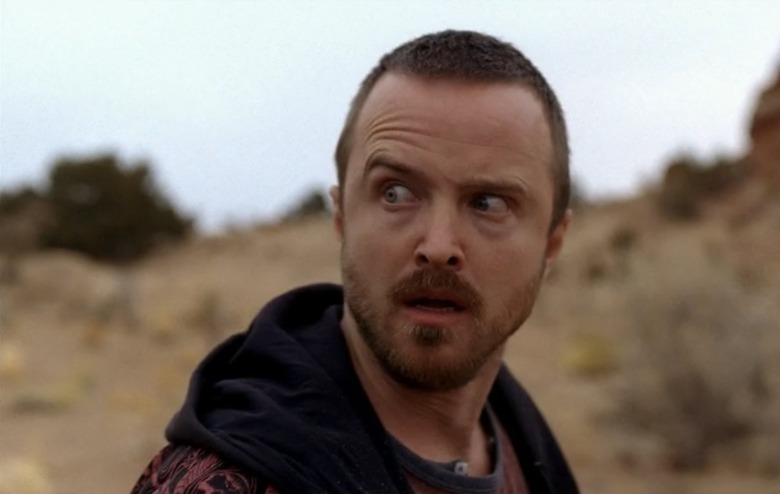 Before Jesse Pinkman ever fell under the sway of Mr. White, Aaron Paul had already made an impression on TV audiences as Scott, gentle suitor to Sarah (Amanda Seyfried) on Big Love. The cute couple made their last appearance in the show's 2011 finale, but the actors are now set to team up on the big screen for Fathers and Daughters.
Directed by Gabriele Muccino and written by Brad Desch, the Black List drama stars Russell Crowe and Seyfried as a father and daughter with a difficult relationship. Hit the jump for more details on the project.
Muccino's previous credits include Playing for Keeps, Seven Pounds, The Pursuit of Happyness, and The Last Kiss (the original version, not the Zach Braff one). The sentimental-sounding Fathers and Daughters seems like an appropriate fit for him, as long as he can resist the temptation to go full-on treacly.
Variety reported Paul's casting. His character has not been revealed, though he seems like a natural fit to play Seyfried's love interest. At any rate, Fathers and Daughters is just the latest in a long string of varied movies that Paul has due out in the near future.
With Breaking Bad now behind him, Paul is attempting the leap to the silver screen. He'll try to launch his own franchise next year with Need for Speed, and he's already wrapped a role in the Nick Hornby adaptation A Long Way Down. Currently, he's shooting the Biblical epic Exodus with director Ridley Scott and stars Christian Bale, Sigourney Weaver, Ben Kingsley, and Joel Edgerton.