'Monty Python Live' Stage Show Set For 2014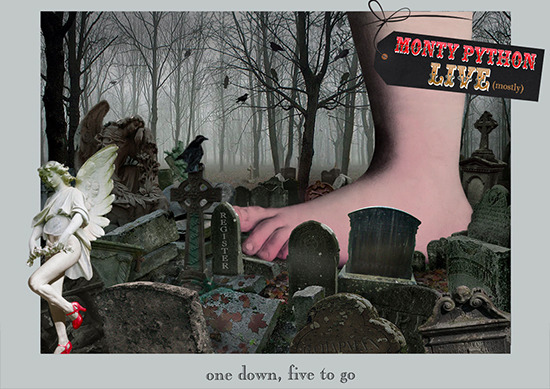 Earlier this week the five surviving members of Monty Python — all of the guys who aren't Graham Chapman, in other words — announced plans for a reunion of some sort, with assumptions that the Pythons would do a stage show.
Eric Idle, Michael Palin, John Cleese, Terry Gilliam and Terry Jones took part in a press conference today (and in a not-terribly-revealing Reddit AMA), announcing that Monty Python Live will take place at the O2 Arena in London on July 1, 2014. The show will be televised, and a disc release will happen down the line. Right now it is planned as a one-off, though the Pythons admitted that a tour plan could come together. Phil McIntyre is producing, and Arlene Phillips is choreographing some bits.
The show will be comprised primarily of classic material, with sketches given "a modern, topical, Pythonesque twist." There will be some new material, however. Eric Idle said the show will feature "comedy, pathos, music and a tiny piece of ancient sex."
John Cleese explained:
People do really want to see the old hits, but we don't want to do them in a predictable way. The main danger we have is that the audience know the scripts better than we do.
Tickets will be available here on November 25.