Star Wars Bits: College Student Reportedly Joins 'Episode VII,' Plus Audition Pages And Production Designer Speaks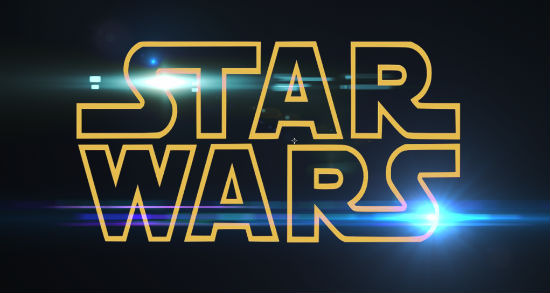 A college newspaper in Michigan is reporting one of its students has been cast in Star Wars Episode VII. Could it be true? Read more about it, and these bits, after the jump.
Hillsdale College senior Joseph Craig might have been cast in Star Wars Episode VII. [UPDATE - The article has been deleted.]
Production designer Rick Carter talks blending new and old in Episode VII.
The dialogue for the Star Wars Episode VII open audition is online.
The Hillsdale Collegian, the college newspaper of Hillsdale College in Michigan, is reporting one of their students, Joseph Craig, was cast in Star Wars Episode VII. The actor attended the Detroit area open auditions on a whim and, after a few meetings, was reportedly cast in the film:
They didn't tell me too much about my role, and the script won't be released until the spring. It's all pretty hush-hush.
From the piece, Craig's experience sounds almost too laid back for him to actually be cast in the film. The paper describes it as follows: "A few individuals were brought to a table and shook hands with the casting team. If the team liked one of the candidates, they would be brought back into a room and told to read lines. From this group, the casting team decided who would be given the part." Sounds incredibly simple for such a huge casting call, but Craig says filming starts in summer 2014 and expects to see a full script in the Spring.
Could this be true? Could he have misunderstood? Could he have been cast in a smaller role? Maybe he simply made it to another round of auditions? We'll find out when Disney and Lucasfilm start to officially announce casting but, if Craig is cast, remember the Hillsdale Collegian broke the news. Thanks to JediNews for the heads up.
[UPDATE - The Hillsdale Collegian deleted the original article with no explanation. That either means they got it 100% wrong, or 100% right.]
Whether or not Craig is in Star Wars, odds are the pages he had to read were the same as the thousands of other aspiring actors who read for the film at open auditions all over the world in the past few months. Bleeding Cool got the pages, which are incredibly vague, but do give a sense of these characters. head there to read the full exchange but here's one taste:
THOMAS: Rachel, thanks for coming to get me.
RACHEL: Family has to stick together, right?
She starts to rise. He grabs her hand, dead serious.
THOMAS: Listen, if I don't make it -
RACHEL: Sssshh.
THOMAS: But if I don't...
Before he can finish, she drops down next to him and looks him dead in the eye.
RACHEL: You're not going to die. I forbid it. Okay?
THOMAS: Okay.
Coming Soon spoke to Rick Carter, the Oscar-winning production designer of films ranging from The Goonies, Forrest Gump, Avatar and Jurassic Park, who is also working on Star Wars Episode VII. He confirmed that he's currently working on the film, has been since the beginning of the year, and was paired up with another production designer, Darren Gilford. Together, the pair are creating a Star Wars that's both traditional and new:
We're kind of both production designing the movie as a team to help give J.J. the best of what his generation and the new generation can offer with Darren Gilford and also myself as a guide that takes us back to not so long, long ago, but to the '70's where I was around and making movies that old-fashioned way. Whenever we want to touch that level, it relates to something that's not just being made up as though it's new. It's being rediscovered.
Star Wars Episode VII opens December 18, 2015.