'Mad Max: Fury Road' Set For May 2015 Release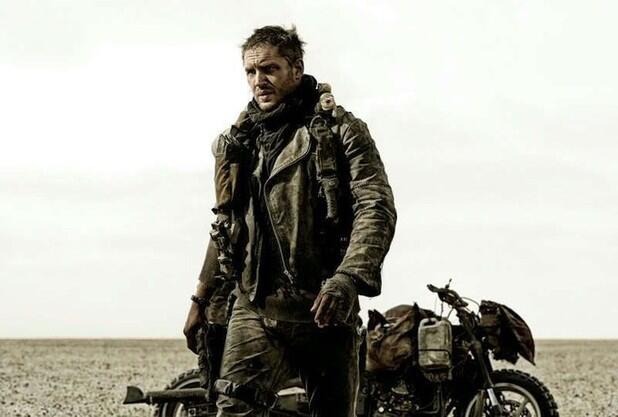 Warner Bros. has chosen a berth for the fourth Mad Max film from writer/director George Miller. Mad Max: Fury Road, in which Tom Hardy takes over the title role from original star Mel Gibson, will be in theaters (in 3D) on May 15, 2015. That's two weeks after Avengers: Age of Ultron and one week before Brad Bird's Tomorrowland. 
We've still seen almost nothing from the film, which is now doing some additional photography to add extra sequences. The shot above is the only one of Hardy in character, and aside from many photos of the cars used in the movie, we've seen no other photos or video. There's a video game trailer (that game is scheduled for 2014) but we're still pretty much in the dark on this one.
That's not unusual for a movie that is a year and a half away, but it is unusual given that most of Mad Max's shoot was done in 2012.
We do know the cast, however: Charlize Theron is Imperator Furiosa, and Nicholas Hoult, Nathan Jones, Zoë Kravitz, Riley Keough, and Rosie Huntington-Whiteley are in the film. Hugh Keays-Byrne, who played the Toecutter in the first film, returns in a new role.
Miller has described the plot: "Mad Max is caught up with a group of people fleeing across the Wasteland in a War Rig driven by the Imperator Furiosa. This movie is an account of the Road War which follows. It is based on the Word Burgers of the History Men and eyewitness accounts of those who survived."
This May 2015 release date is also almost exactly thirty years after the release of the last film, Mad Mad Beyond Thunderdome, which hit on July 10, 1985. Why didn't WB go for the spot-on 30-year anniversary release date? Likely because it would be only days before the release of Batman vs. Superman, which is scheduled for July 17, 2015. [Nikki Finke]