Get A First Look At The Walrus Man Design From Kevin Smith's 'Tusk'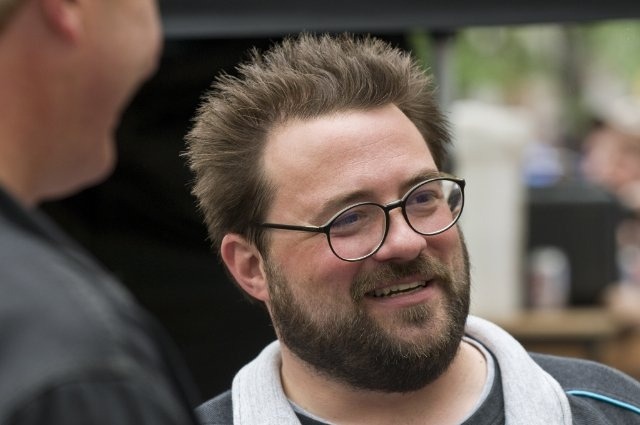 The first image from Kevin Smith's Tusk wasn't a disappointment, exactly, but considering the film's wackadoo premise — man tries to turn hostage into walrus-man hybrid — it was really rather tame. The craziest thing about it was how much older Sixth Sense star Haley Joel Osment looks these days.
Happily, the latest picture should do a much better job of satisfying horror fans' craving for something weird. The filmmaker has just offered a new peek at the design for the bizarre half-walrus, half-man creature. Check it out after the jump.
"Is man, indeed, a walrus at heart?" We wrap TUSK this Friday! Will be tough to leave NC as I'm so in love with my Charlotte crew and this wacky flick we're making! #WalrusYes
Tusk only began shooting November 4, but Smith is moving fast. The filmmaker has said that he hopes to have the horror flick in time for next year's Sundance Film Festival. His last thriller, Red State, debuted at Park City in 2011.
Incredibly, Tusk was inspired by real-life events — though in this case it seems truth is not stranger than fiction. Smith spotted an online ad by a man offering to rent out a room in his house for free, provided that the lodger agrees to dress up as a walrus for two hours a day.
Smith called up the guy behind the hoax and offered him a producer credit, and then set about turning this silly prank into the creepy tale of a crazed old man (Michael Parks, Red State) who wants to turn a person into the freaky creation you see above.
Justin Long stars as an unfortunate victim of his. Once he disappears, his podcast co-host (Osment) and his girlfriend (Genesis Rodriguez) go looking for him. Smith has described the movie as "the cuddly version of The Human Centipede," so make of that what you will.