Terry Gilliam Reviving 'The Man Who Killed Don Quixote'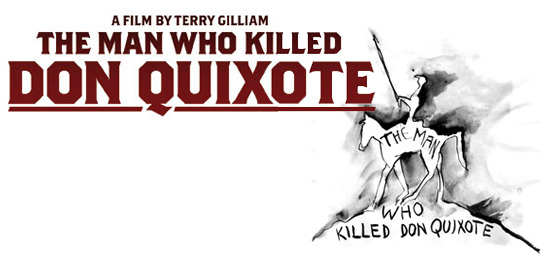 Never call director Terry Gilliam anything other than tenacious. His latest film, The Zero Theorem, is still making its way through festivals, but he's got his sights set on a follow-up. At the Camerimage Festival of the Art of Cinematography in Bydgoszcz, Poland, ComingSoon talked to Gilliam, who said his next project is one that he's tried to make multiple times in the past: The Man Who Killed Don Quixote.
"I'm going to try to do 'Don Quixote' again," Gilliam told the site. "I think this is the seventh time. Lucky seven, maybe. We'll see if it happens. This is kind of my default position, going back to that. I actually just want to make it and get rid of it. Get it out of my life."
The Man Who Killed Don Quixote is about an advertising man (or a screenwriter, depending on the script draft in question) who is transported from modern London to 17th century Spain, where Don Quixote mistakes him for Sancho Panza.
Gilliam originally tried to shoot it in 2000 with Johnny Depp and Jean Rochefort in the lead roles, but Rochefort fell ill and natural disasters struck the production. (As chronicled in documentary Lost in La Mancha.) The project was abandoned for a couple years, but over the past decade Gilliam has seen the script rewritten, and attempted to mount new productions. There's no indication as to what version of the script might be filmed now, or if there is a new draft. The last attached actors were Robert Duvall and Ewan McGregor, but we don't know if they'll be involved, assuming the project does get to shoot this time.
Gilliam followed up the admission that he's going back to Quixote:
I don't know if it will be good or bad. The dangerous thing is that a lot of people are waiting for it, so I can disappoint a lot of people maybe.