Sequel To Frank Capra's 'It's A Wonderful Life' Aiming For 2015 Release [UPDATED]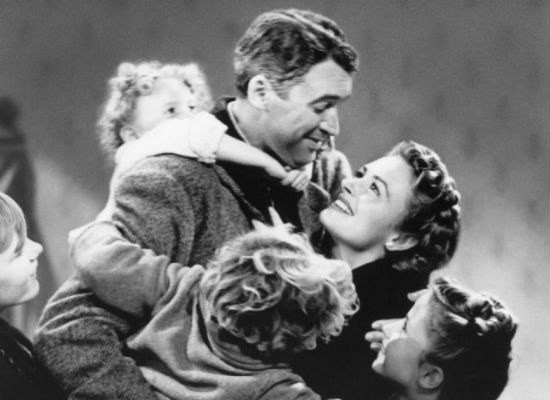 UPDATE: A pitch trailer for this film was found on YouTube. Check it out below.
That rumbling you feel is the rising tempers of film fans all over the globe. But the holidays are approaching, and maybe we should learn to forgive. That's the only way to process the wild news that a sequel to Frank Capra's 1946 film It's A Wonderful Life is now in the works.
The tentatively titled It's A Wonderful Life: The Rest of the Story, written by Bob Farnsworth and Martha Bolton, follows the angel of George Bailey's daughter Zuzu (Karolyn Grimes, who'll reprise the role) as she teaches Bailey's evil grandson (also named George Bailey) how different the world would have been if he'd never been born. Producers are currently looking at directors and hope to shoot the $25-$35 million film in Louisiana early next year for a Holiday 2015 release.
Variety broke the news of this film and spoke to Grimes:
The new film will retain the feeling of the original, and it simply must be shared. I've probably read close to 20 scripts over the years suggesting a sequel to 'It's a Wonderful Life,' but none of them were any good. The script by Bob Farnsworth and Martha Bolton was wonderful, and I wanted to be involved with his version of the film immediately.
If there's ever been a movie that doesn't need a sequel, it's It's A Wonderful Life. The original is just so magical, perfect and delivers its message so beautifully. From the description, it sounds almost as if this film has the exact same point, but just changes the setting and ages the characters (Variety also reports other living cast members could return). If that's the case, I'd rather just watch the original film because no matter whom they cast as the young George Bailey, he won't be Jimmy Stewart. And no matter whom they get to direct, it won't be Frank Capra.
Anyone else as flabbergasted by this news as I am? Is there any way this could be a good thing?
UPDATE: Here's the pitch trailer, found by Film Stage.