'Almost Human' Extended Trailer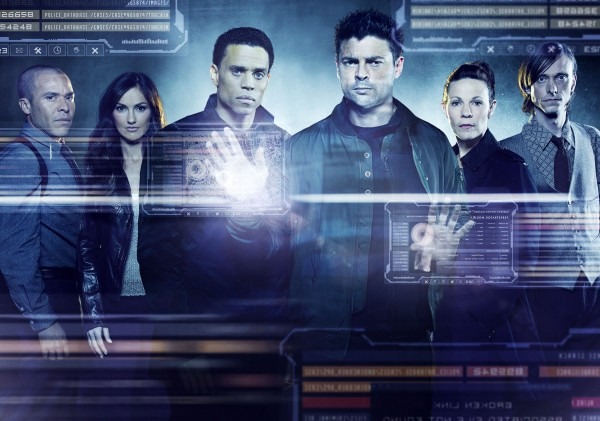 The lines between movies and TV continue to blur, and while TV may be the best medium for telling extended stories, the best way to promote those stories can be with a movie-style trailer. So here's the long trailer for Fox's Almost Human, which stars Karl Urban as a growling human cop who isn't so thrilled to be saddled with a very lifelike synthetic partner, played by Michael Ealy.  The show is executive produced by J.J. Abrams and Fringe showrunner J.H. Wyman, and also features Lili Taylor, Mackenzie Crook, and Minka Kelly.
This is a good middle ground between typical 30-60 second TV ads, and the full opening eight minutes of the show, which went online a while ago.
Almost Human premieres in a two-part opener this Sunday, November 17 and Monday November 18.
ALMOST HUMAN – Executive-produced by Emmy Award winner J.J. Abrams ("Fringe," "Lost," the "Star Trek" and "Mission: Impossible" franchises) and creator J.H. Wyman ("Fringe," "The Mexican") and starring Karl Urban ("Star Trek"), Michael Ealy ("Sleeper Cell," "Common Law") and Emmy Award nominee Lili Taylor ("Six Feet Under,"), ALMOST HUMAN is a high-tech, high-stakes action drama set 35 years in the future, when police officers are partnered with highly evolved human-like androids. An unlikely partnership is forged when a part-machine cop (Urban) is forced to pair with a part-human robot (Ealy) as they fight crime and investigate a deeper cover-up in a futuristic new world.