The 'Walking Dead' Spinoff Might Be A Prequel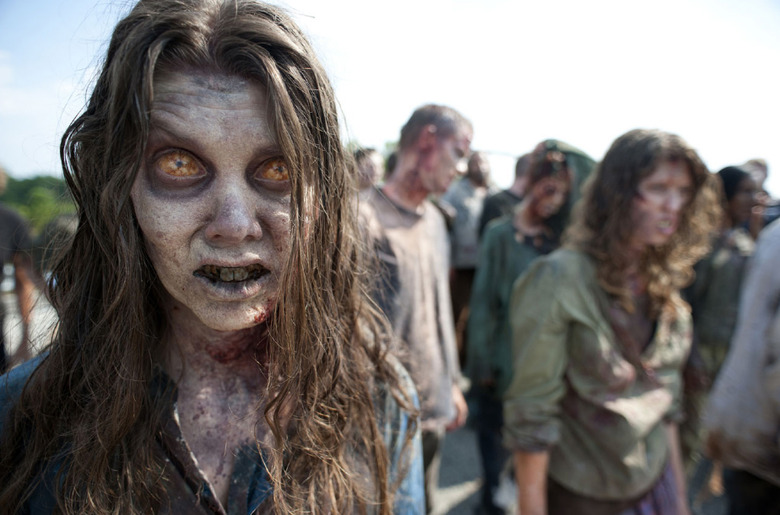 AMC was pretty light on specifics when they first announced plans for a The Walking Dead spinoff. All they said at the time was that it would hone in on "a new corner of The Walking Dead universe" with "an entirely new story and cast of characters." And while they have yet to confirm any new details, the unofficial word going around is that the new show could be a prequel. Hit the jump to read about what that might look like.
The site also points out that Kirkman said in a recent interview that the offshoot would move the action away from Rick and his raggedy gang's Southern outpost. "It definitely won't be set in Georgia," he told IGN. "It's important to us that this show exists on its own. The spin-off has to be a show worthy of existing, or else we've all sold out."
The idea sounds promising in theory, even if it basically sounds like World War Z as a weekly TV show. There's potential for a prequel to tell completely different kinds of stories about the zombie apocalypse, since the characters will be trying to shut down the pandemic rather than trying to survive in spite of it.
But that's all conjecture. At this point, any information should be taken with a grain of salt. Even if a prequel is what they have planned for now, it's still early days for this project. The producers could decide to change course completely between now and the series' planned 2015 bow.