'The Heat' Is Getting A Spinoff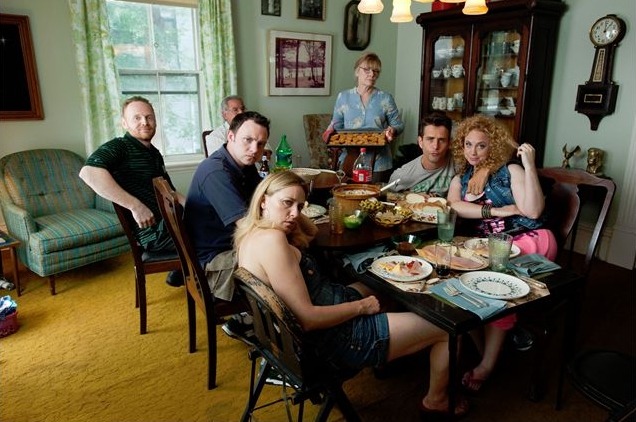 Despite Fox's optimistic preparations for The Heat 2, and despite the first film's nearly $230 million box office take, Sandra Bullock basically squashed all hope of it ever getting off the ground when she stated in no uncertain terms that she wasn't interested in returning. So Paul Feig has decided to revisit Shannon Mullins' Boston in a different way.
Feig, Fox, and Chernin Entertainment are working on a spinoff of the buddy cop comedy, centered on supporting characters Beth (Jamie Denbo) and Gina (Jessica Chaffin). If you need a refresher, they're the two women who grill Ashburn (Bullock) when she and Mullins (Melissa McCarthy) drop by the Mullins family home for an unannounced visit. Hit the jump for more details on the new project.
Feig has a history with Denbo and Chaffin, having directed their Showtime pilot Ronna & Beverly. Although the premium cable network declined to order the comedy to pilot, the characters wound up getting a six-episode chat show at Sky Atlantic, which Feig produced. Ronna and Beverly also have an ongoing podcast at Earwolf.
Feig expressed his eagerness to work with the comic duo again. "Jamie and Jessica are two of the funniest people on this planet," said Feig. "They took small roles in The Heat and turned them into characters worthy of their own movie. I can't wait to unleash Beth and Gina on the world. Run for your lives."
Relive Beth and Gina's memorable confrontation with Mullins in the clip below: