Will Smith To Star In 'The City That Sailed' For Director Shawn Levy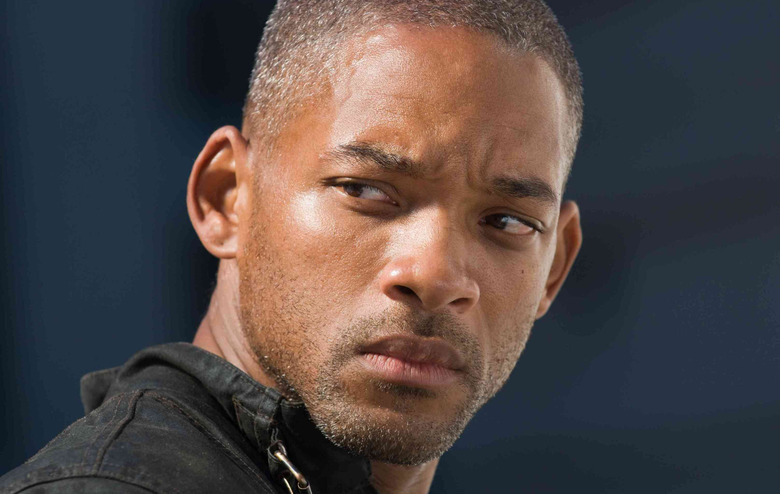 Movies set at sea seem to be a new big thing, and now Will Smith is going to sail New York City across the Atlantic Ocean. He'll star in The City That Sailed for Night at the Museum director Shawn Levy.
The film is one that Smith was considering
, before he committed to Men in Black III. And this isn't the first time that Smith and Levy have been connected through a project — the director was going to helm the Fantastic Voyage remake for Fox in 2011, and
in that. The deal never went through, however.
But Smith's company Overbrook Entertainment is actively developing The City That Sailed again, and Smith has committed to star.
says that Audrey Wells (The Game Plan, Under the Tuscan Sun) is scripting a draft of The City That Sailed, which has a previous draft by Andrew Niccol (Gattaca, Lord of War, The Truman Show).
The story is about a New York street magician who becomes separated from his young daughter, with the girl ending up in London. But there's an interesting complication, as she "finds magic candles that make her wishes comes true," and through one of those she magically causes Manhattan to split off from North America, and sail towards England as a strange makeshift ship with her father aboard.
Before making this, Levy will direct Ben Stiller in Night at the Museum 3, which is set to shoot early next year for release at Christmas 2014. We don't know if this will be Smith's next film, or if he'll slot in another movie before this shoots. Because we don't have a start date for The City That Sailed, it doesn't preclude Smith
for Independence Day 2, for example, but the commitment to this project also doesn't make that return look very likely. There are other potential Smith films kicking around, too, like
and
.