Asa Butterfield Could Bring Down Clive Owen In Comedy 'King Of The Kastle'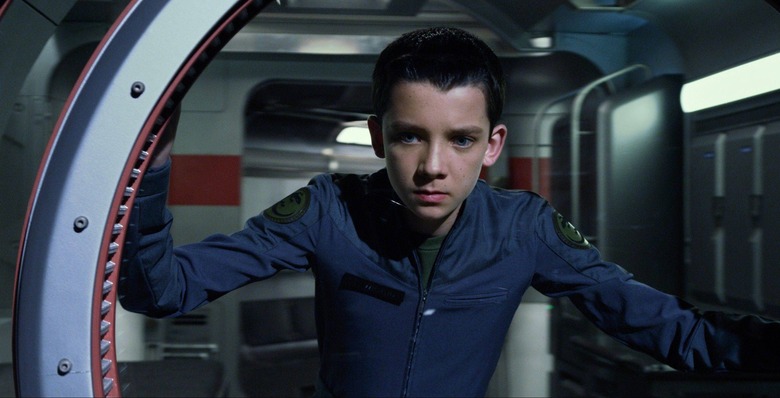 Over the course of his career, Clive Owen has faced off against an amnesiac spy, a Saxon army, all manner of gangsters, and the end of mankind itself. But in one of his next movies, he'll be brought down by nothing more threatening than a devious teenage boy. To be fair to Owen, though, this particular teenage boy has proved a formidable figure in his own right.
Ender's Game star Asa Butterfield has just joined Owen in King of the Kastle, a comedy from the guys behind the Jonah Hill comedy The Sitter and Paramount's upcoming Baywatch reboot. Hit the jump for plot details and more.
Like his co-star Owen, Butterfield isn't particularly known in the U.S. for his comic work. He first broke out with the 2008 Holocaust drama The Boy in the Striped Pajamas, and then earned serious praise a few years later as the titular orphan of Hugo. Most recently, he starred as the grim young hero of Ender's Game.
He does have a lighter side — he also popped up in Nanny McPhee returns between The Boy in the Striped Pajamas and Hugo — but after Ender's Game it should be fun to see him goof around with Owen. Butterfield's next roles include the math dramedy X Plus Y, with Sally Hawkins and Eddie Marsan, and the wartime fantasy The White Circus.
Gatewood and Tanaka are best known for scripting David Gordon Green's The Sitter, and some diehard TV junkies may also recognize them as the creators of the very short-lived NBC comedy Animal Practice. King of the Kastle marks their feature directing debut.
[Source: TheWrap]