POTD: J.J. Abrams Poses With R2D2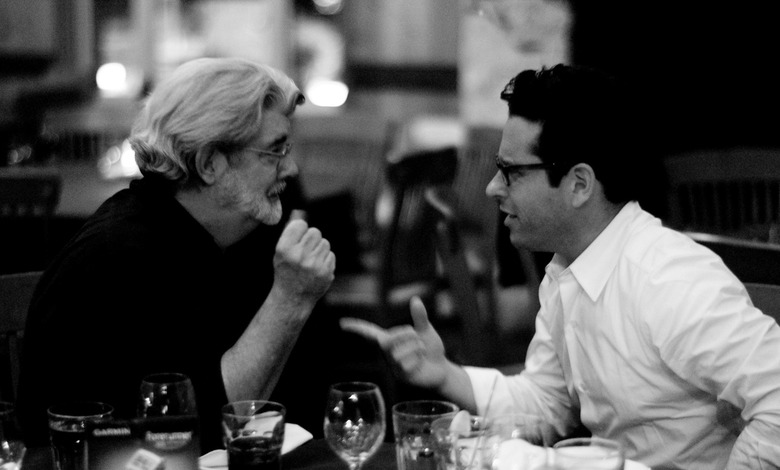 Now he's just messing with fans. People are waiting to hear something — anything — substantial about Star Wars Episode VII, but the December 2015 release date may be all we get for a while. That doesn't mean that J.J. Abrams, Lawrence Kasdan, Kathleen Kennedy and many others aren't hard at work on the film. They're just not telling anyone about it.
But they are willing to show us that they're working on it. The Bad Robot Twitter account posted a photo of Abrams and others in a workshop — we don't know if it's a Lucasfilm office, or Bad Robot's own (update: it's Bad Robot) — posing with one of the most iconic Star Wars characters. 
Hi from the workshop! #StarWarsVII pic.twitter.com/9R7JGSfxlC

— Bad Robot (@bad_robot) November 14, 2013